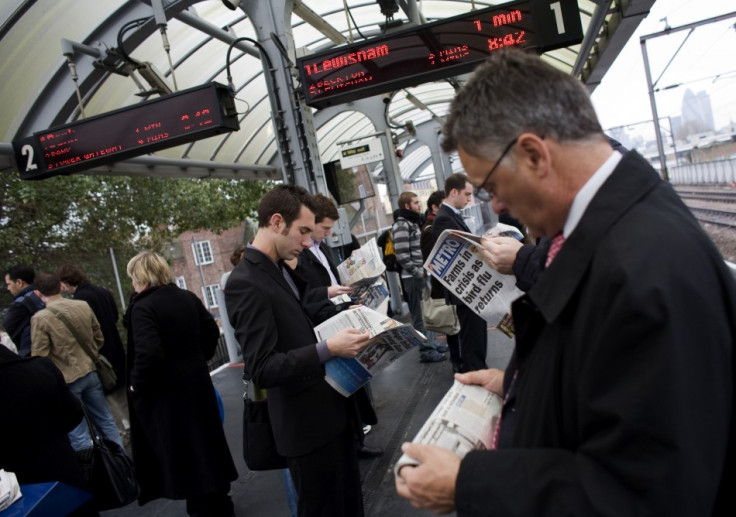 South West Trains managing director Andy Pitt has apologised for the delays that left hundreds of passengers stuck on a commuter train for nearly five hours. Andy Pitt has offered his apologies to all passengers affected sighting "extremely difficult circumstances" for the chaos. Passengers using the Waterloo line have experienced long delays and cancellations before and feel that they have heard such rhetoric before.
South West Trains have cited a stolen cable as their explanation for the delays which left dozens of trains either delayed or cancelled. British Transport Police have confirmed that the thefts of cabling caused a total of 9,000 minutes of delays to the train network.
One angry passenger commuted: 'SWT [South West Trains] locks passengers on train for five hours with no food, light, air, water, threatens arrest if escape attempted.'
It has caused widespread disruption to the line and other services and the delays even forced passengers to prize doors open and walk back along the line. These passengers were threatened with arrest but Surrey Police confirm no arrests were made. These high level breaches of safety will be the focus of the review promised after last night's chaos.
We are extremely angry and frustrated that mindless and irresponsible vandalism meant that many of our passengers had a terrible journey last night."
"Our staff did their very best to help people get home through the night, including organising and paying for alternative transport, however there is no question the plans of many people were hugely disrupted."
Passengers have complained of the lack of communication that they received throughout their experience. The lines of communication need to be open when these incidents occur and passengers have said they felt they were left to fend for themselves.
Superintendent Andrew Ball from British Transport Police has confirmed that a criminal investigation has been opened to determine exactly what happened and have appealed for anyone with information to contact them immediately. He added: 'those who steal, and in this case try to steal, simply do not care who their behaviour affects