Southampton Midfielder Adam Lallana Not Needed by Liverpool – Steve Nicol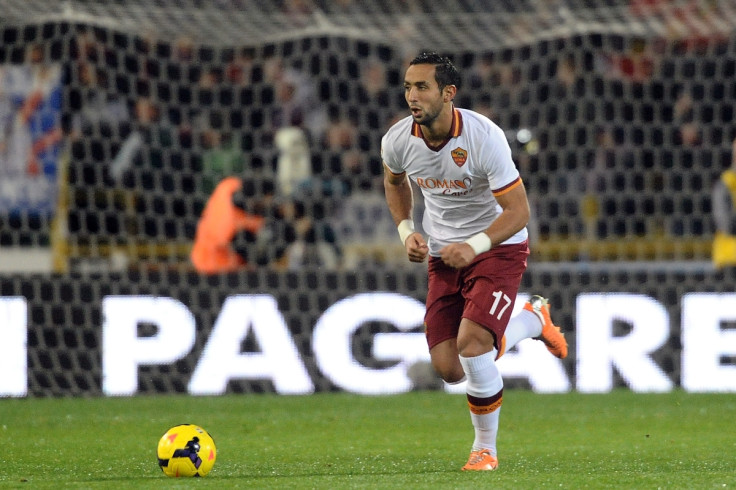 Liverpool should abandon plans to sign Southampton's Adam Lallana and instead focus their efforts on improving their leaky defence with Roma centre-back Mehdi Benatia, according to ex-Reds star Steve Nicol.
The Reds conceded 50 goals in the Premier League last season and is perceived as the main reason for finishing two points behind eventual-champions Manchester City.
Manager Brendan Rodgers has spoken extensively regarding the summer transfer window over his desire to improve Liverpool's squad ahead of a return to the Champions League, with a deal for Lallana understood to be in the offing.
But Nicol, who won 10 major honours with Liverpool across a 13-year career at Anfield, said: "I think there is now question the have to target a centre-half, absolutely no doubt about that.
"I'm hearing all these names like Lallana, but if there was ever a position that Liverpool need to strengthen quickly and make a good decision on, it's at centre-back.
"Players like Benatia at Roma. Roma are a team over the last few years who have accepted a lot of money from teams for players. They're a team who seems quite happy to sell and then go and fine somebody. Someone like him would be ideal.
"I'm more concerned at what is going on the back as opposed to what is going to be going on at the front of Liverpool's side. If you lose goals eventually it's going to catch up with you."
Benatia joined Roma from Udinese in 2013 and after an impressive campaign during which he helped the club qualify for the Champions League, the Morocco international is hoping to agree an new improved contract to reward his performances.
However, Roma are stalling on an offer which Benatia finds acceptable, drawing uncertainty over his career in the Italian capital.
"I never said I want to leave," he said. "But Roma have not kept their promises. They had told me that they would make me a new contract offer if I had a great season.
"But I have received an unacceptable proposal, less than €3million per season. I replied that I would not sign it.
"I'm in love with Rome, I'm very fine here but my mistake was to be too correct with the club and too honest."
© Copyright IBTimes 2023. All rights reserved.