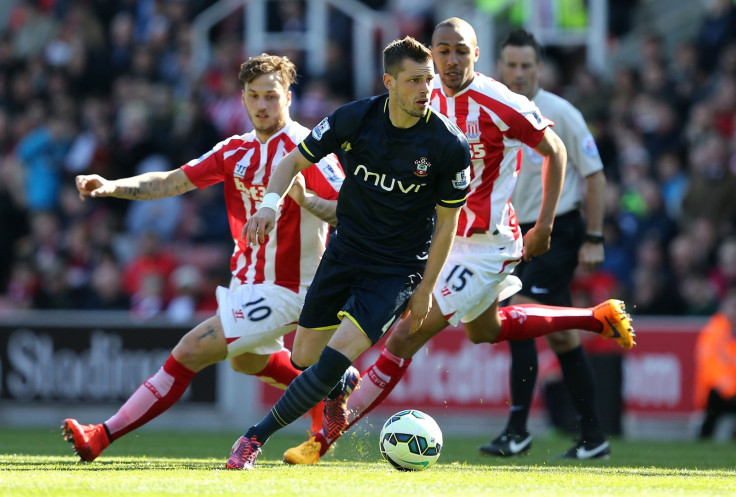 Southampton have rejected a £20m ($31m) bid for Morgan Schneiderlin from Manchester United, according to the Telegraph.
The Red Devils have made the midfielder their priority target this summer but need to meet the Saints' £25m ($39m) valuation for the transfer to go through, which currently is at a standstill.
Arsenal and Tottenham are also interested, but the Gunners have cooled down their pursuit, with Arsene Wenger believing in Francis Coquelin to pull a whole season together.
The Frenchman has been in brilliant form since arriving on the scene in the second half of the season and will warrant a starting spot ahead of any player Wenger might be looking to bring in as back-up.
Tottenham are also in the mix but are unlikely to succeed in signing the player, with Schneiderlin unwilling to move to a club not in the Champions League.
Tottenham and Southampton have both qualified for the Europa League, with the Saints having to play an extra qualifier to be eligible to get through into the group stages.
Manager Ronald Koeman recently came out stating that United are yet to make a proper offer for the player.
"We have the situation with Morgan Schneiderlin; we will have to wait what will happen. Until now, we have not a serious bid for him from Man United," Koeman said, as quoted by the Mirror.
"We will wait, but OK – that's business that normally starts from now. It's no problem – it's the first day."
The France international will slot into the position occupied by Michael Carrick, who has been plagued with injuries this season, and act as a screen in front of their defence, allowing the likes of Marouane Fellaini and Ander Herrera to surge forward and help in attack.
Angel di Maria, who scored a brace for Argentina against Paraguay in the semi-finals of the Copa America, will also be gratified by the presence of a screen in midfield, allowing him and Juan Mata to surge forward without having to track back.