'Sovereign Bedfellows'? China and Saudi Arabia join coffers for $20bn investment fund
Details of the unique fund emerge as Riyadh attempts to overtake Moscow as the leading supplier of crude oil to Beijing.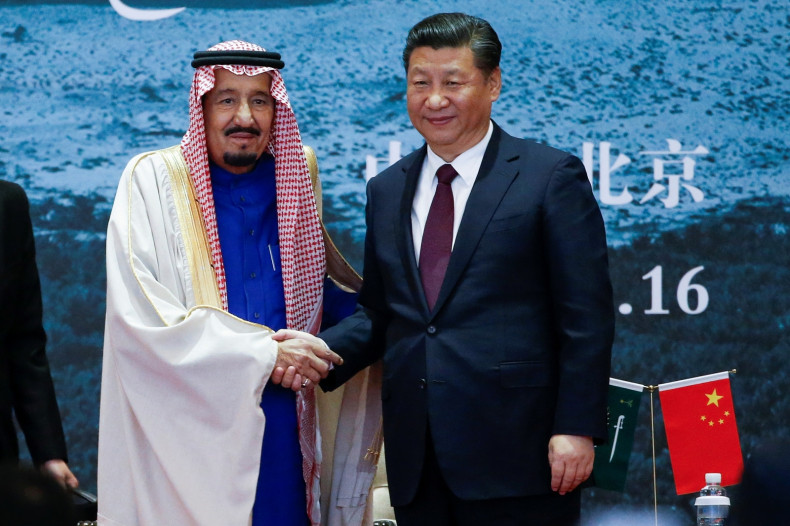 In a unique joint sovereign investment effort, the governments of Saudi Arabia and China will be setting up a 'joint' $20bn (£15.6bn) investment fund, according to a top Saudi official.
Speaking at the Beijing-Riyadh economic conference in being held in Jeddah, Saudi Arabia, on Thursday (24 August), the kingdom's vice-minister of economy and planning Mohammed Al-Tuwaijri said discussions to establish the fund were well underway.
"One of our main objectives is to diversify the funding basis of Saudi Arabia.
"We will be very willing to consider funding in renminbi and other Chinese products, and Industrial and Commercial Bank of China and other divisions have shown interest for us to do that," Al-Tuwaijri added.
The two countries would split the costs as well as profits of the fund, which would be aimed at investments in energy, infrastructure, mining and materials. The working out formalities is currently in the initial stages.
Earlier in the day, Al-Tuwaijri, Saudi energy minister Khalid Al-Falih and Chinese vice-premier Zhang Gaoli held deliberations on furthering cooperation between the two countries.
Bilateral trade between Saudi Arabia and China has picked up momentum in recent years. In March, the two countries inked $65bn worth of deals ranging from oil and gas to space research, after China's president Xi Jinping and Saudi Arabia's king Salman bin Abdulaziz Al-Saud met for a dialogue.
The details of the unique joint investment fund emerge as Saudi Arabia attempts to overtake Russia as the leading supplier of crude oil to China, a position it relinquished last year.