The City of London has taken positive strides when it comes to gender diversity and equal pay, but the world's financial capital still has an arduously long way to go before any semblance of parity is even remotely visible, according to Sam Smith, chief executive officer of FinnCap, the top ranked broker for London Stock Exchange's Alternative Investment Market (AIM).
The only female boss of a City brokerage firm believes window dressing in the age of "looking like you ought to do something" rather than an effective long-term strategy is in some ways holding London back.
"I would say things are changing for the better; a cursory glance at City trading desks and boardrooms would confirm the presence of more women.
"Some [but not all] of the testosterone-fuelled old-fashioned sexism is also out of the window. However, is the culture really changing? On the evidence of today, I don't think so," Smith told IBTimes UK.
"In some ways, it feels like everyone is on the diversity agenda because they have to be, but perhaps not because they actually want to be! Anecdotal evidence suggests the gender pay gap is not declining fast enough, and in some cases may have worsened.
"The City still remains a notoriously difficult place for women – especially traders, financiers and brokers – who take time off to have a baby, and then attempt to return to work either after maternity leave or having taken a career break. High profile cases of alleged workplace discrimination continue to emerge, with instances ranging from demotions to enforced changes of remit. So as far as a culture shift goes, that hasn't even started!"
Absence of female bosses also remains blindingly obvious beyond trading circles. For instance, of the 125 small to midcap companies FinnCap works with, the number of female CEOs at their helm is currently "zero."
"Furthermore, of the 80 companies we monitored that went for an initial public offering in 2016, only three had female CEOs. In fact, in terms of fundraising, just 9% of funding currently goes to women-led start-ups; a percentage that has not materially altered in the last couple of years," Smith added.
In the latter context, she opined that not all of it was down to gender bias as there were many "soft reasons" too. For instance, FinnCap's research suggests female risk appetite and desire to lose control is less compared to their male counterparts.
"Many female bosses don't want to take outside capital or admittedly make a business pitch to an all-male audience as they find it intimidating. Let's face it, most fund managers and venture capitalists are male and that's off-putting for some. Some of these soft reasons never get flagged in public but that doesn't mean they aren't there in the overall mix."
Smith added that very small changes can shift the big picture. "We've called for a wider industry dialogue and have started a forum to bring these ancillary issues, alongside more obvious concerns on gender diversity out in the open, including a call for more female driven peer-to-peer lending."
No fan of mandatory quotas
More holistically speaking, the FinnCap boss stopped short of backing a quota in favour of women, akin to what's practised in Norway, when it comes to redressing the gender balance for hiring practices.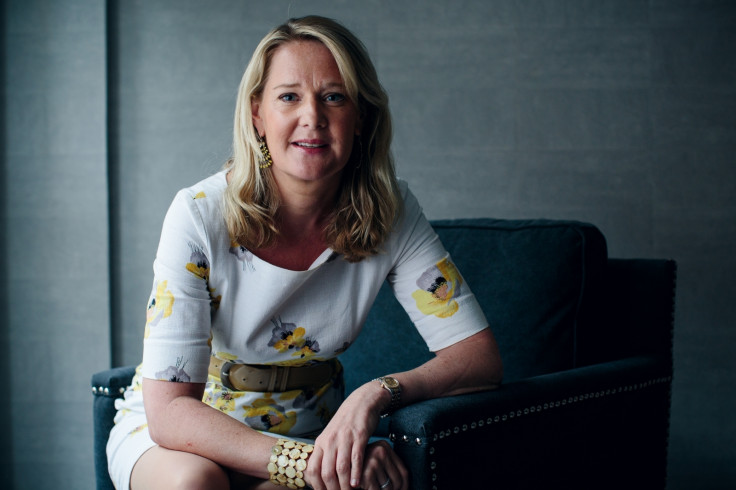 "I'm not a massive fan of quotas and never will be. If the political classes or companies take such a measure they are not really addressing the fundamental problem. For me, it's about getting female confidence up by catching them young at home, at school, at university – a point not lost on some companies such as mine.
"Then it's about a having proper top-down corporate culture change so that recruiting, career progression and board representation practices and concepts change naturally, rather than under duress via a mandatory quota."
FinnCap is certainly practising what it is preaching with the broker declaring a 40% female workforce at its last published headcount.
"I didn't even realise that we've achieved that percentage because it has happened organically at its own pace. When we founded the company in 2007, only 10% of our workforce was female. There was no quota, for us gender diversity trickles down from the top.
"One aspect of it is that women want to work for other women hoping for a better career progression. Additionally, our culture is competitive but is not aggressive, and that's a subtle but important difference when it comes to attracting qualified female talent."
That said, Smith admitted she is "probably" five years away from having anything like an equal board with a 50:50 male / female ratio at FinnCap.
"But it will happen; I'm not about driving an end target and as a company we're not about inserting women in just to bolster gender statistics. You've got change the fundamentals, and I'm confident that within FinnCap we have done so. If we can do it, so can much of the City."
---
Read more: 'AIM-ing' high: Why FinnCap CEO Sam Smith is upbeat on UK Plc