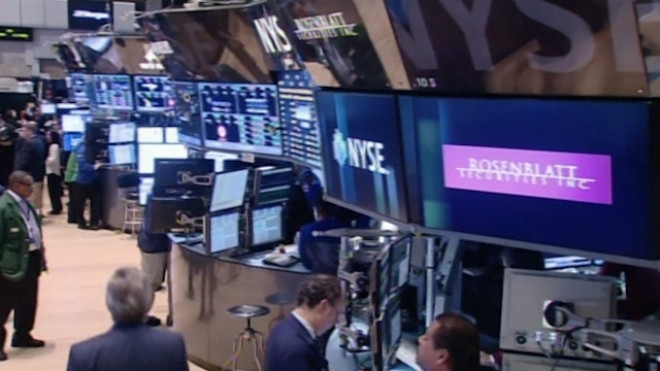 The US S&P 500 benchmark index closed above the psychologically important 1,900 level for the first time in history following the release of robust data from the country's housing market.
The S&P 500 index gained 8.04 points or 0.42% to close at 1,900.53 on 23 May. During the day, the index traded between 1,893.32 and 1,901.26.
This is the third day of gains in the US stocks on a row. The benchmark gained 3.68% for the year-to-date period.
On 13 May, the index hit an intraday high of 1,902.17 but closed below 1,900 points.
The Dow Jones Industrial Average rose 63.19 points, or 0.38%, to 16,606.27, while the Nasdaq Composite Index jumped 31.47 points, or 0.76%, to 4,185.81.
The gains on the indexes were primarily due to better-than-expected new home sales in the country.
April new home sales rose 6.4% to 433,000 from the revised March rate of 407,000, according to the US Commerce Department. The selling rate is stronger than economists' expectations of 425,000.
The gains are also attributed to a strong corporate earnings season. Among 487 S&P 500 companies who have so far released their quarterly results, 68.2% have surpassed market expectations for earnings and 52.8% topped revenue estimates.
Among US stocks, Hewlett-Packard gained the most, rising 6.10% after its fiscal second quarter results. For the second-quarter ended on 30 April, the company reported a 1% decline in revenues to $27.3bn (£16.2bn, €20bn). Meanwhile, net profit remained unchanged at $1.7bn.
The company also said that it plans to cut between 11,000 and 16,000 more jobs as part of its restructuring, in addition to the previously estimated 34,000 cuts.