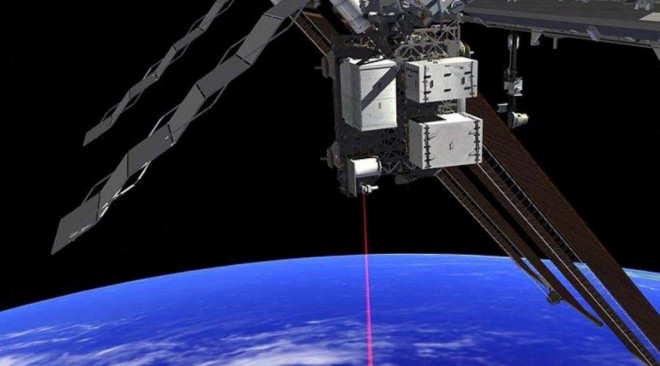 Nasa is piggybacking on the SpaceX CRS-3 Dragon spacecraft launch to send the first space-to-Earth optical communication system to the International Space Station.
Once the Optical Payload for Lasercomm Science (Opals) system reaches the space station, it will connected and used to demonstrate the transmission of formatted video in experiments lasting 100 seconds at a time over 90 days.
Nasa is hoping to demonstrate video transmission speeds of up to 50MB per second transmission. The current speed is 200400KB per second in many deep-space missions.
Radio frequency beams are used in communications between astronauts and mission control centres back on earth, but since laser beams are significantly narrower than radio frequency beams, much higher data rates are possible.
Laser uplink beacon
Because the laser beams are so narrow, precision in pointing Opals at the JPL Optical Communications Telescope Laboratory (OCTL) in Wrightwood, California is paramount.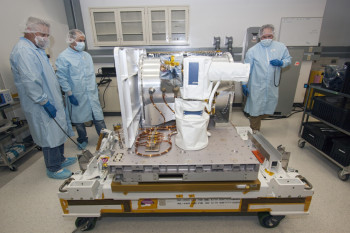 The ground telescope will track its path and transmit a laser beacon to the Opals system. The system then locks on to the uplink beacon and transmits the videos down using a laser beam.
"The fastest commercial communication links on Earth use optical (or laser) fibre to transmit information," Michael Kokorowski, Opals project manager at Nasa's Jet Propulsion Laboratory, wrote on the Opals experiment page.
"Using laser in space without this fibre is another method. Fast laser communications between Earth and spacecraft like the International Space Station or the Mars rover Curiosity could enhance their connection to the public."
SpaceX, a private company, was planning to launch the long-awaited CRS-3 Dragon cargo ship, carrying 39 crew and 5,000lb of supplies from Cape Canaveral Air Force Station in Florida.
Trying yet again
The mission had already been delayed several times since its original planned launch in December but just an hour before take-off on Monday, the mission had to be scrubbed yet again because of a helium leak on the Falcon 9 launch rocket.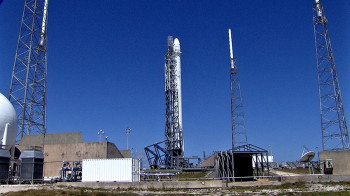 A fresh attempt will be made to launch it on Friday (18 April) at 8.25pm BST (3.25pm EDT).
Even if successful, the astronauts will not be permitted to go on their scheduled 2.5 hour spacewalk until 22 April, in order to make sure that the multiplexer demultiplexer (MDM) backup computer relay system, which went down last Friday, is back up and functioning.
You can view updates from the SpaceX CRS-3 Dragon launch on the Nasa mission page.