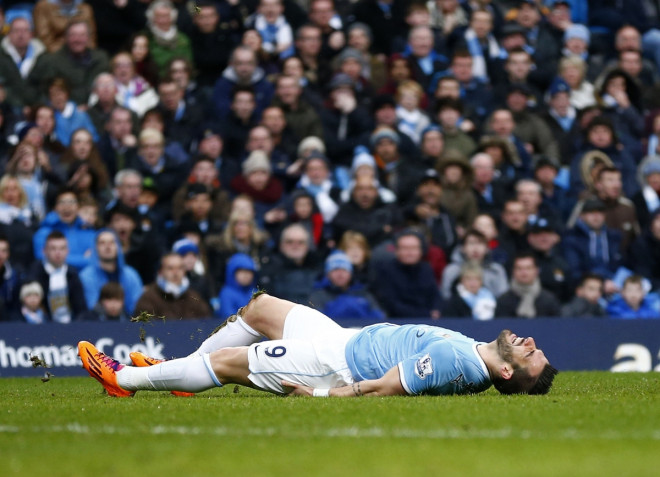 With just over two months to go before the start of the World Cup, Spain is facing a mounting problem up front.
Atletico Madrid's Diego Costa's relatively late arrival for Spain as a goalscorer has served to camouflage the loss in form of the country's brightest striking talents for the upcoming tournament.
Chelsea's Fernando Torres, Manchester City's Alvaro Negredo and Tottenham's Roberto Soldado are all in the middle of a slump in form.
The return from Torres and Alvaro Negredo are even more of a concern. This weekend, Negredo played 25 minutes as substitute for Manchester City [against Southampton] and did not score, while Torres played the full game for Chelsea [against Stoke City] and also failed to find the net.
If Spain wants to continue its dream from 2010 it's clear they will need strikers who are in form. Neither Torres nor Negredo have scored in the Premier League since January.
Torres has not scored since 26th February (against Galatasaray in the Champions League round of 16) while Negredo has gone 12 games without a goal in all competitions, which comes as a surprise given his good return towards the end of 2013.
The biggest loser in al this though appears to be Soldado, who has scored just six goals in the Premier League for Tottenham this season. Although he was at the Confederations Cup with good performances for Valencia, his move to Tottenham has not gone as well as expected. Not only has his goalscoring form been poor (only six all season), but he has also been usurped by a reinvigorated Emmanuel Adebayor up front.
Spain manager Vicente del Bosque still has time to decide who will be his "number nine" but it may will be too late for Torres, Negredo and Soldado to make any sort of impact in their domestic competitions that proves they are back to World Cup standards.