Spain: Thick clouds of toxic black smoke billow from inferno in huge tyre dump in Sesena, south of Madrid
A massive fire is raging at a sprawling tyre dump in a town near Madrid, sending huge plumes of thick black smoke into the air visible for at least 30 kilometres (20 miles). Ten teams of firefighters were sent to try to put out the blaze in Seseña, but it was still raging more than 10 hours after it started.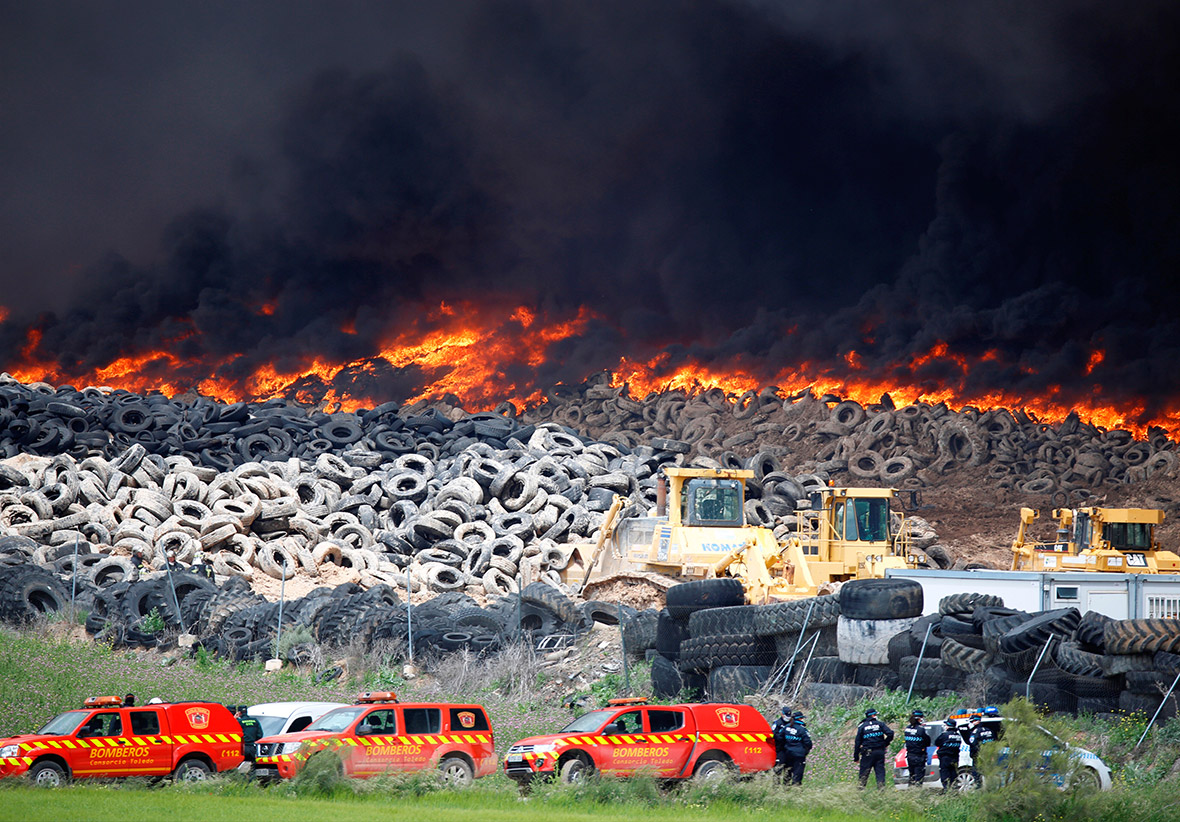 Spain's leading El Pais newspaper reported that the dump holds 100,000 metric tons (110,230 tons) of used vehicle tyres. Authorities suspect someone intentionally started the fire before dawn at the tyre dump, thought to be Europe's largest, Seseña mayor Carlos Velazquez said in an interview on Cadena Ser radio. Local residents were ordered to stay indoors and shut their windows, he said.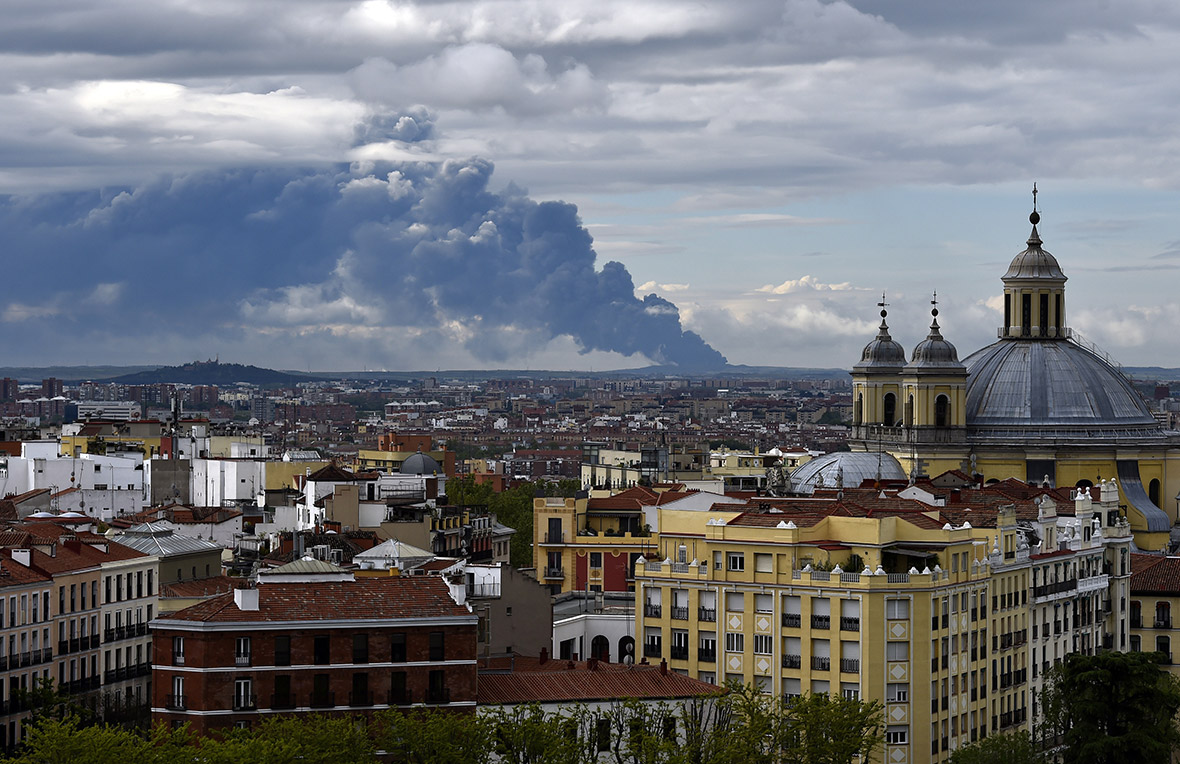 Although there are many apartment complexes in the town, few residents live in them. Seseña is Spain's most famous ghost town, a symbol of the country's economic fall after the housing bubble burst in 2008.
Developers began building the vast prison-like blocks in the late 1990s, hoping tens of thousands of people would buy apartments on Madrid's southern fringe. The massive project soon became mired in scandal. Developers had not included utilities, such as gas and water in the plans, rendering the apartments uninhabitable. To nobody's surprise, it turned out the authorities had been bribed to approve the development. Of the planned 13,500 units, fewer than 3,000 were sold, and less than a third of these were ever occupied.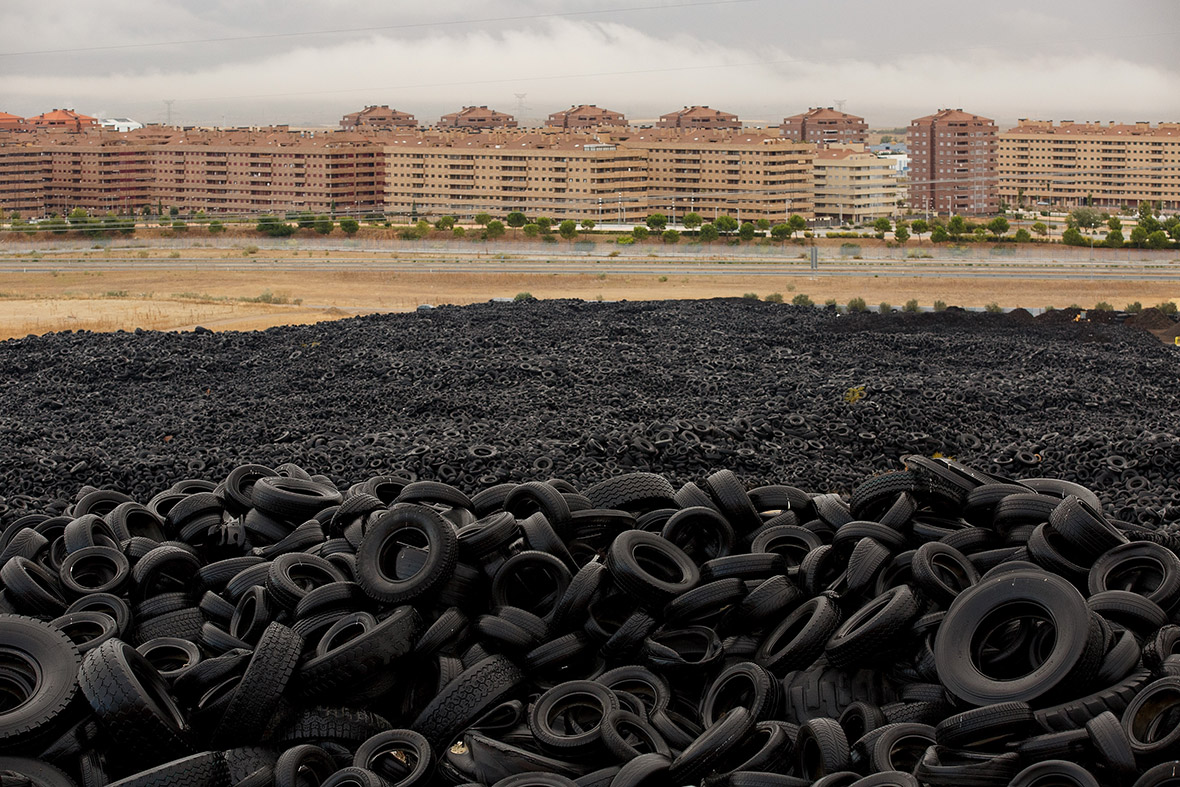 The massive pile of tyres started to form in the nineties when a company began using the site as a temporary dump for old tyres earmarked for recycling. The dump was declared illegal in 2003 and the firm abandoned the site. The regional government started processing the tyres, grinding them up to use as building materials, surfacing for roads, sports tracks and children's playgrounds. It has been estimated that it will take about four years to completely use up the mountain of tyres.