Early colour photographs provide a visual record of life in the Russian Empire under Czar Nicholas II, before the Revolution. They were captured in the early years of the 20th Century by Sergei Mikhailovich Prokudin-Gorskii, a photographer and chemist known for his pioneering work in colour photography.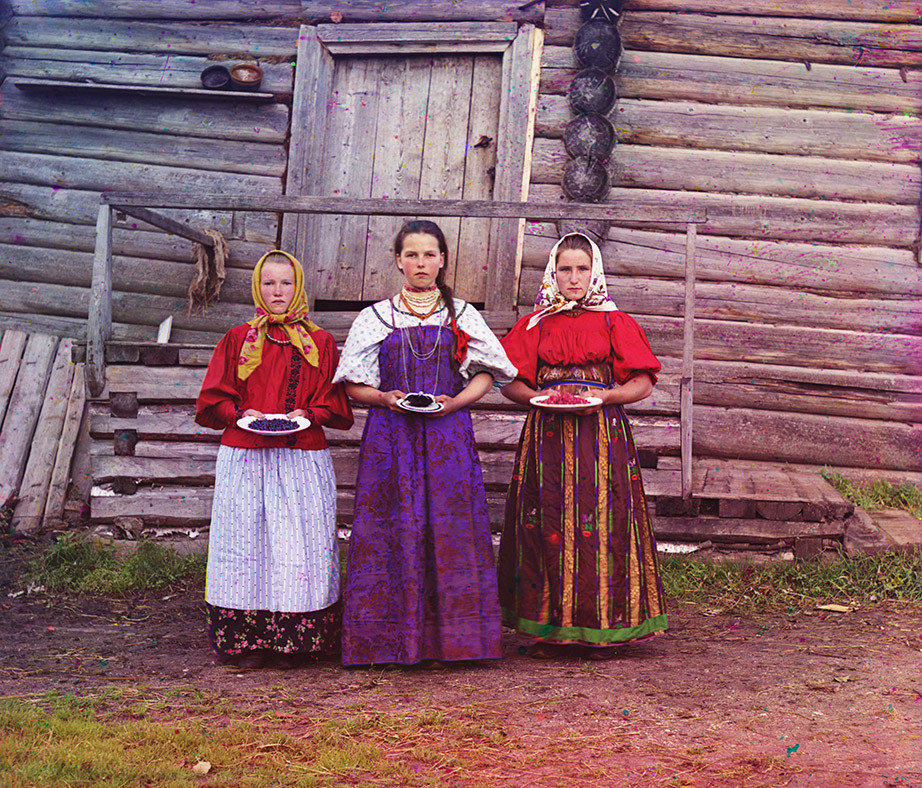 Capturing colour on heavy glass plates was a complicated and tedious process. Prokudin-Gorskii would have to take three separate photos through red, green and blue filters, changing the glass plate each time. He would print these negatives as positives, and then insert all three into a magic lantern, superimposing them through coloured filters. The result was a full-colour reproduction of the scene.
Because each image required three separate photos, the subjects had to keep perfectly still for long periods of time. In some of Prokudin-Gorskii's images show ghostly coloured glitches where a subject moved between frames.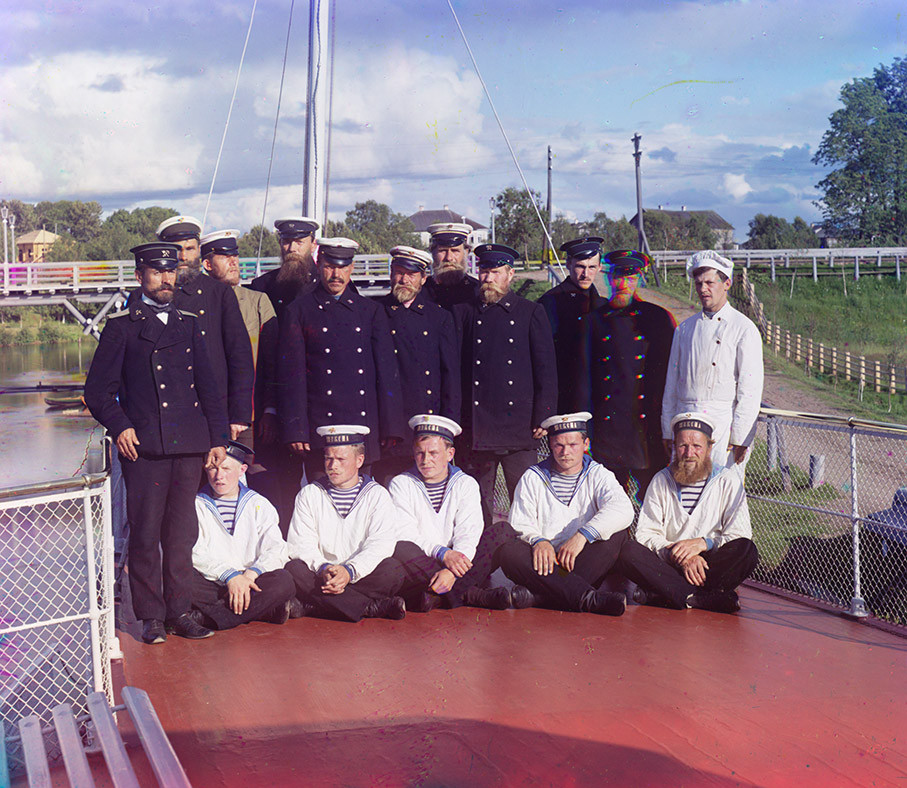 In 1908, Prokudin-Gorskii took what is though to be Russia's first ever colour portrait. The photo of novelist Leo Tolstoy was widely reproduced in magazines and on postcards, and was sold as a poster. The fame from this photo led to Czar Nicholas II commissioning Prokudin-Gorskii to travel around Russia and document the diverse history and culture of the empire.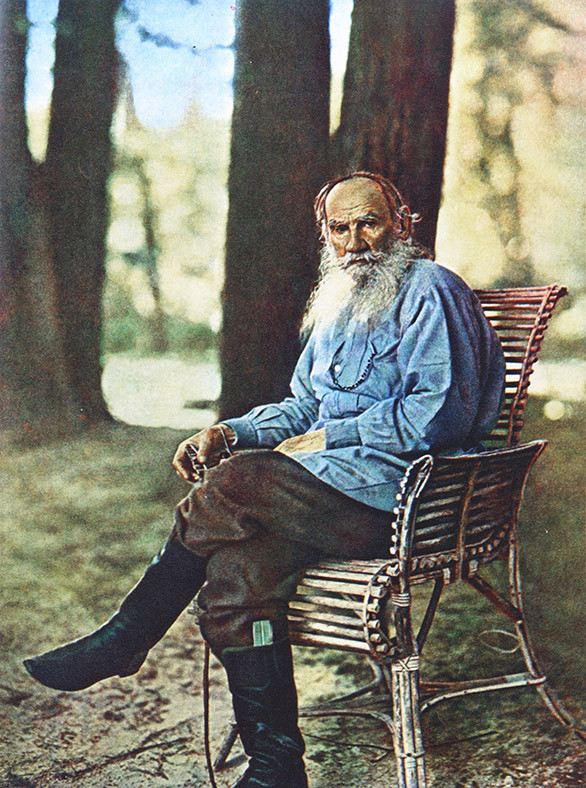 Between 1909 and 1915, Prokudin-Gorskii journeyed to the far corners of the Russian Empire in a railway carriage equipped with a darkroom. He documented ambitious modernisation projects such as the construction of the Murmansk Railway, connecting Petrograd (Saint Petersburg) to the ice-free port of Romanov-on-Murman (now Murmansk). The project lasted for much of the First World War, with the labour being carried out by Austro-Hungarian prisoners of war.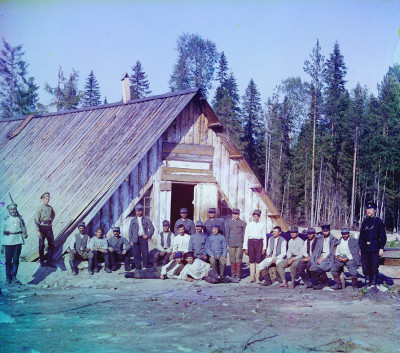 Some of Prokudin-Gorskii's most fascinating photos were captured in newly acquired territories of the Russian Empire in remote areas of central Asia. His photos depict the traditions and costumes of Turkic peoples living along the Silk Road, in modern-day Uzbekistan and Kazakhstan. Much of this was soon to disappear; the Soviet regime cracked down on Islam, closing mosques and religious schools.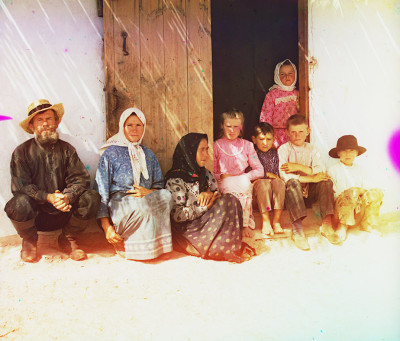 Over the course of 10 years, Prokudin-Gorskii amassed a collection of around 10,000 photos. In 1918, after the Bolsheviks had swept to power and executed the Czar and his family, Prokudin-Gorskii left Russia. The Communist authorities confiscated and destroyed about half of his photos as they contained strategically important information.
Prokudin-Gorskii set up a photo studio in Paris, where he lived until his death on 27 September 1944, a month after the Liberation of Paris. His surviving photos and glass plates were purchased by the US Library of Congress from his family in 1948. In recent years about 2,000 of his images have been digitised and are freely available on the internet.