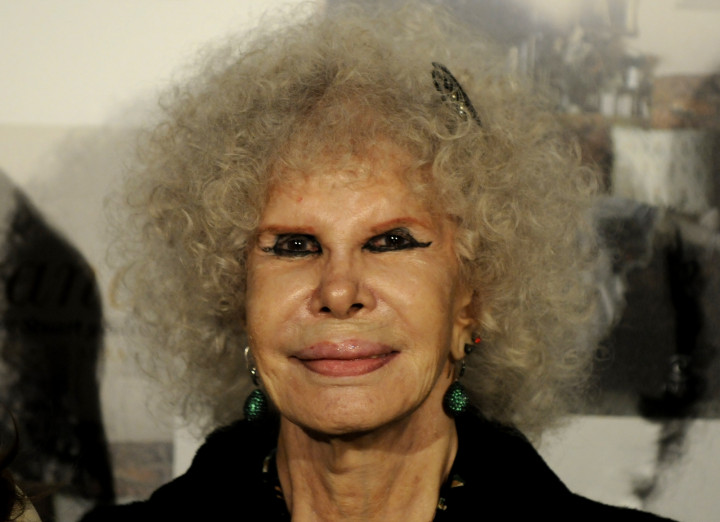 Spain's Duchess of Alba, the aristocrat who held the world record for most number of titles, has died aged 88.
The duchess, full name Maria del Rosario Cayetana Fritz-James Stuart, died at her Duenas Palace surrounded by family after a short bout of pneumonia, a palace spokesperson said.
The socialite, who was one of the richest woman is Spain, was known for her eccentric lifestyle, owning an array of palaces and an extensive portfolio of art, including pieces by Goa and Velazquez.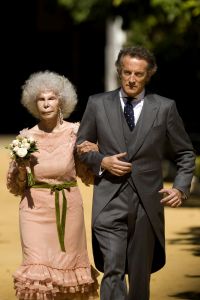 A relative of Winston Churchill, as a child she had also played with Queen Elizabeth while living in England.
A much loved celebrity persona in Spain, her lifestyle provided frequent attention in the gossip columns well into her 80s.
She hosted Audrey Hepburn and Jackie Kennedy on their visits to Spain and even turned her Madrid palace into a Dior fashion show in 1959, complete with full makeover by designer Yves Saint Lauren.
Twice widowed, it was her third marriage to civil servant Alfonso Diez which caused the most outrage. At the time, her plans to marry a man 26 years her junior, attracted opposition from her children as well as King Juan Carlos of Spain.
She is said to have divided her fortune, estimated to have been anywhere between €600m (£479m, $750m) and €3.5bn among her children before the wedding to help silence their protests.
"Together we have a wonderful time. She's always asking: What shall we do next? She's unstoppable," said Diez in an interview in Vanity Fair magazine shortly before their marriage. "It often seems that I'm the older of the two."
While Duchess of Alba de Tormes was her main title, she officially had more than 40 others due to a series of complicated marriages by her ancestors.
She was 14 times a Spanish grandee, five times a duchess, once a countess-duchess, 18 times a marchioness, 18 times a countess and once a viscountess, according to Guinness World Records.