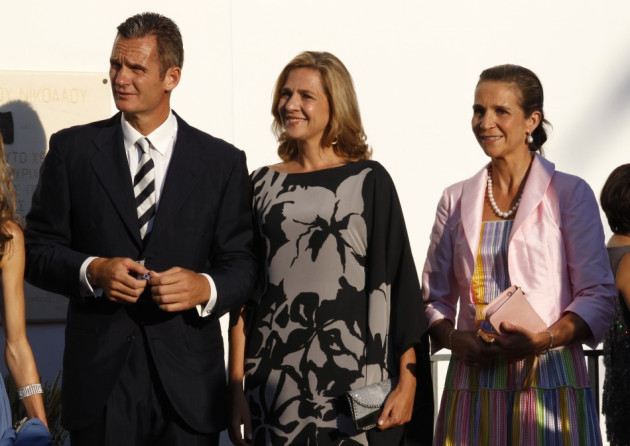 Two members of the Spain's People Party's government allegedly helped the king's son-in-law Inaki Urdangarin in his fraud activities according to an on-going investigation which is threatening the royal family's popularity.
Urdangarin, the Duke of Palma and husband to the Infanta Cristina, youngest daughter of King Juan Carlos of Spain, is the key figure of an investigation into misappropriation of public funds through a non-governmental organisation he managed.
A former Olympic medal-winning champion, Urdangarin married Infanta Cristina in 1997 and the couple have four children. In 2004, he became president of the Noos Institute, a non-profit organisation which organised sporting and tourism events in the Balearic Islands and Valencia.
But prosecutors discovered a financial black hole of millions of euros and fraud activities that included the presentation of fictitious receipts to the tax office.
The Noos Institute allegedly diverted public funds into a network of private companies owned by Urdangarin's himself.
According to Publico newspaper, at least 3.2 million of euros out of 5 were passed on from Noos to Urdangarin's private companies.
Prosecutors claim that Noos inflated its bills of the 170 per cent of their actual cost.
Urdangarin claims to be innocent. "When I know the details of the investigations being carried out...I will be able to comment on their contents," he said last month, according to The Guardian. "My professional behaviour has always been correct."
In some cases, members of the People's Party made the request for the state's sponsorship on events organised by Noos.
Police officials have raided the offices of the Duke of Palma's private companies and of a foundation he managed.
He could be named as a formal suspect in the case within two months, according to El Pais newspaper.
The scandal came as rumours spread over King Juan Carlos' plan to cut down the size of the official royal family, excluding his son-in-law and daughter from obtaining public funds.
But the royal palace denied such plans on Thursday.