Splinter Cell: Blacklist will launch on the Nintendo Wii U without local co-op mode, according to Liu Jun, the game's producer. Speaking to Nintendo Life, Jun also said Blacklist would offer gamers a variety of gameplay styles, ranging from the traditional stealth mode to a "loud and aggressive" all-guns-blazing tactic.
"We wanted to create a game where players could play their own way and approach situations from many different angles... Ghost play where game can be played entirely non-lethally. The Panther player is a mix of stealth and action... and for full on action, we encourage assault gameplay style, where players can approach loud and aggressively," Jun explained.
The major talking point from the extensive discussion though, was the co-op omission. According to Jun, while features like Off-Tv play will be supported and the Wii U will receive full DLC support (compared to platforms like the PlayStation), local/offline co-op play will not be available.
"In order to ship at the same time as the other consoles, we unfortunately weren't able to delve into this feature. But we think Nintendo gamers will be really excited to get the game at the same time as other consoles," Jun said.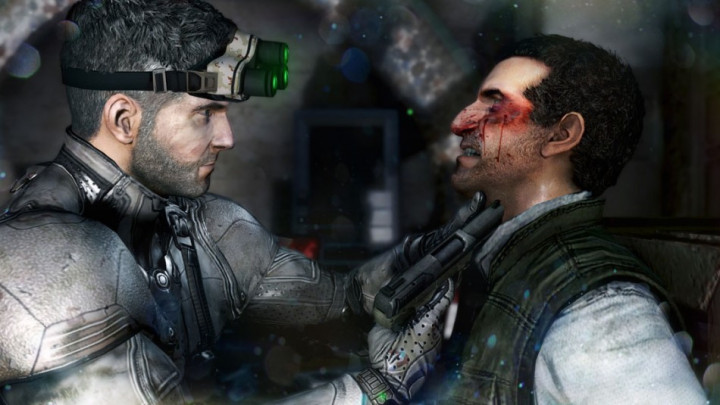 The good news, though, is that co-op missions will remain available for the Wii U and these can be completed by a single gamer. Jun also says a number of these missions will complement the single-player campaign. The other big news to emerge is that Blacklist will see a fan-requested multiplayer mode - Spies vs Mercs.
"We're really excited about Spies Vs. Mercs. It was one of the most requested features from the fans, and we're really pleased to be bringing it back to Splinter Cell Blacklist," Jun explained, adding that the multiplayer component featured inputs from co-op gameplay as well.
Reaction to Wii U Losing Offline Co-Op
News that Blacklist will not feature an offline co-op has disappointed some fans. Gamers on Reddit, like Link408, believe the absence of a local co-op could affect sales, saying: "But, that was the main reason I was going to buy it. It's the biggest draw for multiplayer Wii U games for me."
Speculation over the decision led The-Pax-Bisonica to write: "For every one going "why, why, why" the answer is pretty simple. This version will likely sell around 50,000 copies if past third party sales are anything to go by. Why on earth would they put any serious effort into this version when the ps3/360 version will sell millions?"
Wii U Woes
Meanwhile, in further bad news for the console, Warner Bros recently announced Batman: Arkham Origins's multiplayer mode - Invisible Predator Online would skip Wii U consoles. The company indicated poor unit sales as the reason. Electronic Arts (EA) made a similar decision with titles like FIFA 14 and Madden NFL 25. The one bright spot is the release of Call of Duty: Ghosts, the complete version.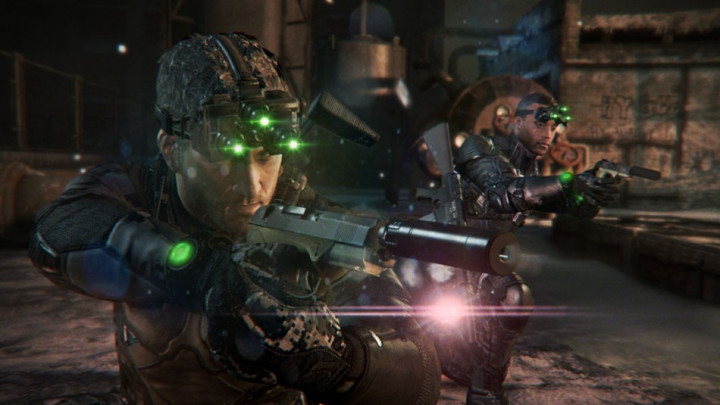 Splinter Cell: Blacklist Availability and Price
Blacklist will release in the US on 20 August and in the UK on 23 August. Pre-order copies of different editions on Amazon UK, with the standard edition starting at £29.99 for the PC and £39.99 for the PS3, the Xbox 360 and the Wii U. The Upper Echelon (for UK only) and Ultimate editions are available only on the PC, the Xbox 360 and the PS3.
For more details, click here.