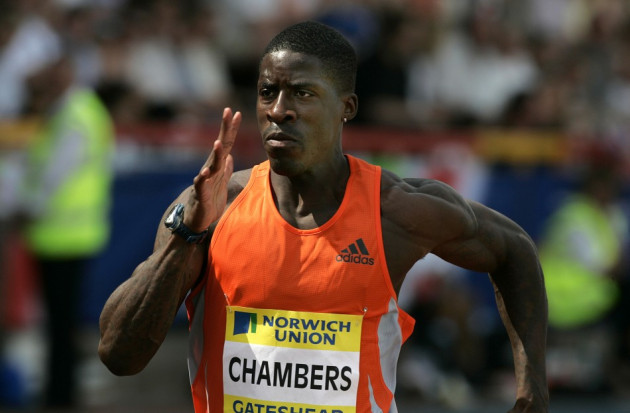 A professor has declared the banning of sports men and women who fail drug tests as "unjustifiable".
Sam Shuster, emeritus professor of dermatology at the University of Newcastle, claims in a BMJ article that there was "no acceptable proof they improve competitive performance".
"Sports training is hard and for the supreme competition of the Olympics the effort has to be supreme; but why is help from drugs "cheating" - an unfair advantage from outside help rather than personal effort - when we allow specialised training equipment, sports psychologists applying optimising monitors, electronic positioning of cyclists in relation to pedals and handlebars and dieticians using foods and additives as drugs? Why is training in a low oxygen chamber acceptable but not erythropoietin?" he asks.
Several prominent athletes have had their career halted by failed drug tests. In 2003 British sprinter Dwain Chambers was found to have banned substances in his bloodstream. He subsequently fought his Olympic ban at the High court.
Chambers repeatedly pointed out that the drugs did little to improve his performance, with his post-drug times being significantly worse than in his pre-drug years.
Shuster questions the evidence that sports drugs actually work. He claims that studies on the drug effects are based on extrapolations instead of controlled trials.
"The belief that sports drugs are effective has never been proved and never will be unless a drug us found that produces an endpoint difference large enough for detection by simple studies," he adds.
Instead Shuster suggests that the world of competitive sport should make access to controlled substances open, rather than labelling some sportspeople as cheaters.
"Because there is no good reason for not using sports drugs and no acceptable proof that they improve competitive aperformance, banning them is immoral and unnecessary and should be stopped. Or at least the rules should change to ban and test for only those drugs that have been proved effective," he concludes.
The Court of arbitration for Sport ruled in April that the British Olympic Association must fall in line with the World Anti-Doping Agency policy and drop lifetime bans for drug offenders.
Five time Olympic gold medallist Steve Redgrave, BOA vice-president, told the BBC he was "very disappointed" with the ruling.
"It's drug cheats making our selection policy. It's absolutely ridiculous," he added.