Former Liverpool striker Stan Collymore believes Mesut Ozil and Arsenal will never win the title as long as Arsene Wenger is in charge of the Gunners. The Frenchman has won the title three times with Arsenal and never dropped out of the top four but has had to endure 12 years without English football's biggest prize and Collymore believes Arsenal's wait will only get longer should he stay in charge of the north London club.
Ozil has only 18 months left on his current contract but the midfielder has famously revealed that he will only sign an extension after Wenger's future at the club is sorted out. The Frenchman's contract with the Gunners expires next summer and it is widely believed that he will extend should the north London club win a major trophy.
Collymore insists that there is no chance that Wenger can lead the Gunners to a major trophy in his lifetime and that the north London club should bring in the likes of Atletico Madrid manager Diego Simeone in order to be successful. He also berated Ozil for wanting the easy way out and stating that if he and Alexis Sanchez had ambition, they would still be at Real Madrid and Barcelona respectively.
"Do you want Mesut Ozil to stay beyond this season if it means Arsene Wenger remaining as well, or do you sacrifice Ozil if it means Wenger going and Diego Simeone coming in instead? Me? I'd let Ozil go and bring in Simeone in a heartbeat. Because even without the German playmaker I'm convinced that within a year, perhaps 18 months, Arsenal would be picking up one of the big pots," Collymore wrote in the Mirror.
"Simeone wouldn't mess about and I'm adamant he'd be very quick to bring in players whose profile says they mean business and want to win trophies. Players who have that eye of the tiger that the current crop don't have. I thought Ozil's comments, that he wants to stay at Arsenal, but will only sign a new deal if Wenger signs his, were strange.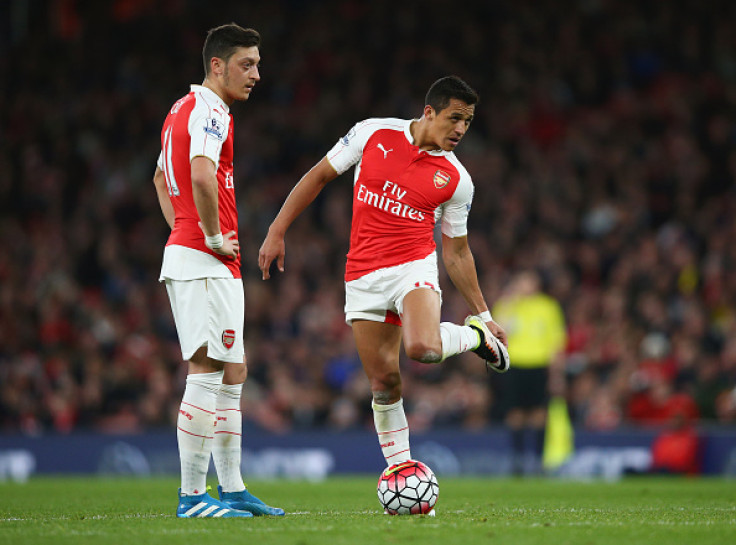 "Surely if you're Ozil – or Alexis Sanchez for that matter – and you are looking at it purely as a footballing opportunity, you must be watching Jurgen Klopp, Antonio Conte, Pep Guardiola – the super-managers – and saying to yourself, "Well, if we got a manager like Simeone he might work us a little bit harder, but with the talent we've got we could win the title"," he added.