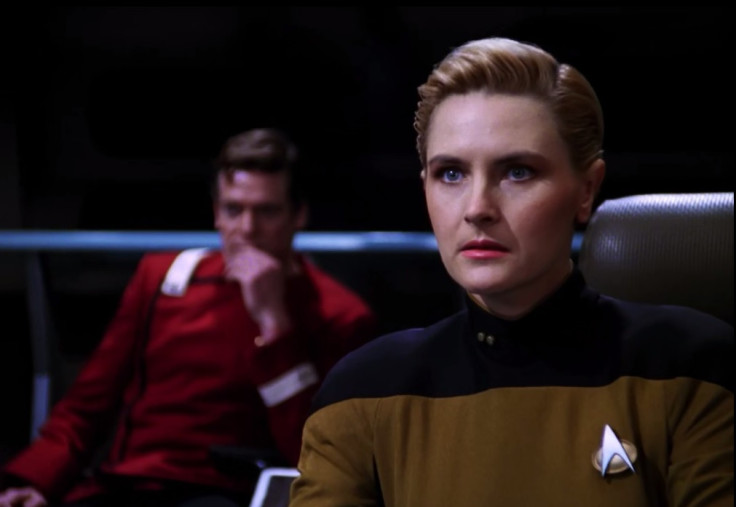 Looks like Joss Whedon and the stars of the Marvel Cinematic Universe aren't the only ones attempting to persuade people to vote against Donald Trump come the election date on Tuesday 8 November...now, creatives and actors from the Star Trek franchise are doing the same by speaking out against the presidential candidate too.
Rick Berman, who has acted as both writer and executive producer on several Star Trek television series from The Next Generation to Enterprise, took to his personal Twitter account on Wednesday (21 September) to write: "Everything Star Trek stands for is the opposite of what Donald Trump stands for." The statement went down well with fans, while actor Denise Crosby, who played USS Enterprise-D Chief Of Security Tasha Yar within the universe also got involved.
Agreeing with Berman, she wrote: "Right, as a member of Starfleet, I committed to the Prime Directive. So hear I am fighting to defend it!" In Trek lore, the Prime Directive, or Starfleet General Order 1 as it was sometimes known, was the guiding principle in which the United Federation Of Planets operated under. In the show, it encouraged Starfleet personnel not to interfere with the natural development of alien civilisations; even if the interference was believed to be in good intentions.
The law was referenced particularly to civilisations which were below a certain threshold of technological, scientific and cultural development in order to prevent starship crews from using their superior technology to impose their own values or ideals on them.
During the brief social media exchange, actor Armin Shimerman quoted Berman's tweet, candidly saying: "No one knows Star Trek better than Rick & he is absolutely right. Star Trek is about a better future which won't happen if Trump gets elected." Earlier in the day, he posted his own tweet on the same subject, joking: "So,I think Trump was born on Ferenginar. He certainly looks and sounds like a Ferengi.I suggest we all ask 4 his American birth certificate!"
This isn't the first time Star Trek actors have shared their views on the Republican nominee and drawn comparisons between his views and the hugely-popular sci-fi franchise. Back in July, while promoting the movie Star Trek Beyond, Zachary Quinto – who plays Spock – told TIME: "Our adversary in this movie is a being who's diametrically opposed to the Federation. He wants to destroy a place that's a hub for different species and races — people from all over the galaxy coming together and inhabiting this one place.
"It's weirdly parallel to what's going on all over the world right now. There's waves of nationalism and xenophobia and fear-based thinking and intolerance. It's alarming."
For more entertainment news follow A-List on Twitter @Alistinsider