Fans have been eagerly-awaiting some first-look footage for upcoming sci-fi action drama Ghost In The Shell, particularly given the controversy surrounding Scarlett Johansson's casting in the lead role. But now, Paramount Pictures haven't just offered up one teaser trailer to try and prove the doubters wrong – they've released five... even if they are just ten seconds long each!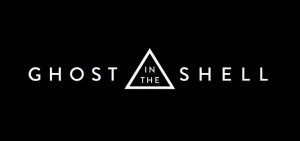 Based on the Japanese manga series written and illustrated by Masamune Shirow, the film sees Johansson play lead character Motoko Kusanagi, aka The Major, a special-ops cyborg who operates under a task force called Section 9 that deals with the most dangerous criminals and extremists.
Her specific mission this time round? To take down a particularly vicious computer hacker.
In the first sneak peek, a woman in full geisha attire can be seen walking down a futuristic corridor, with many viewers (judging by the comments section of YouTube) assuming that she is a cyborg too.
The second features similar visuals, as we see Johansson sitting on a lit-up window ledge, removing wires from the back of her neck.
The third teaser sees The Major interact with what looks to be another cyborg. As she looks on curiously at her subject, the other woman asks: "What are you?" before the film's logo flashes up on-screen.
The fourth clip depicts The Major, armed, cautiously walking into a dark room filled with what appear to be monks all hooked up to a machine.
We only get a brief look at one of the major supporting cast in the final teaser; Takeshi Kitano as Public Security Section 9 chief Daisuke Aramaki. Juliette Binoche, Pilou Asbæk and Michael Pitt are also set to star.
Ari Arad, Avi Arad and Steven Paul are producing the project, while Michael Costigan, Jeffrey Silver, Tetsu Fujimura and Mitsuhisa Ishikawa are executive producing. Snow White And The Huntsman director Rupert Sanders has helmed the picture, working from Straight Outta Compton's Jonathan Herman and Street King's Jamie Moss script. Having begun production back in April, the film is scheduled to be released in both the UK and the US on 31 March 2017.
For more entertainment news follow A-List on Twitter @Alistinsider