Star Wars The Force Awakens: John Boyega treats Harrison Ford to traditional Nigerian grub in Peckham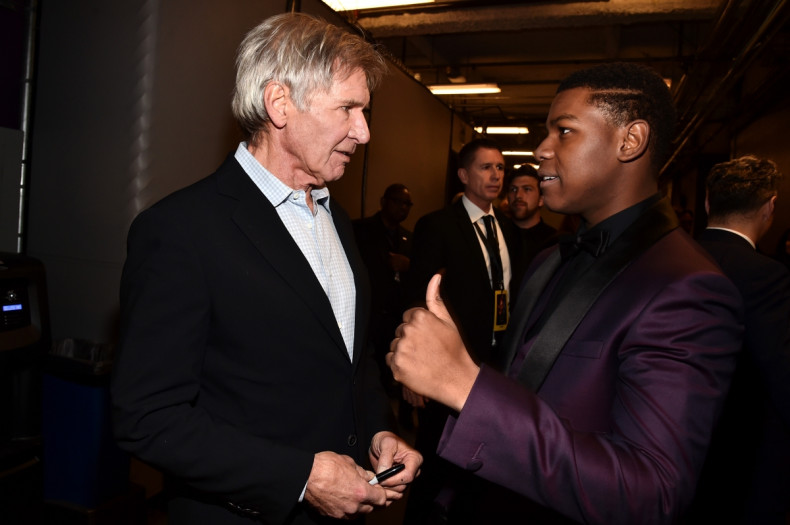 Star Wars newcomer John Boyega has become an overnight sensation after landing a lead role in the latest instalment of the sci-fi franchise, but the London-born actor has not forgotten his roots. The relatively unknown 23-year-old, who was thrust into the limelight as Stormtrooper Finn, celebrated the incredible break-out role by taking his The Force Wakens co-star Harrison Ford to his favourite restaurant.
The Evening Standard reports that the British-born Nigerian snubbed swanky West End restaurants for Peckham's '805'. Staff and patrons were reportedly stunned when he arrived, accompanied by the real-life Han Solo back in September 2014.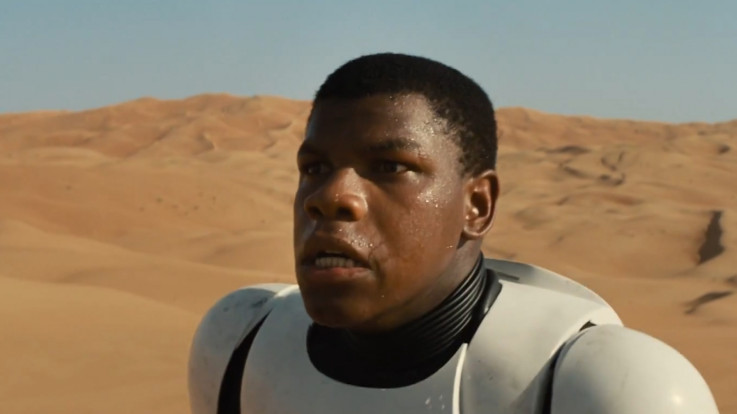 John Boyega donning an imperial stormtropper outfit
Disney/Lucasfilm
Restaurant manager Prosper Djoufak, 34, admitted that he didn't recognise Ford when he first seated the pair, saying it wasn't until a customer asked about the A-list customer that the penny finally dropped. "At first I said no. I didn't believe it was him. I've watched his movies but he'd lost weight so he looked a bit different. When I went back I realised.
"I asked him if he was Harrison Ford and he said yes. He was just like a normal person. He was nice, very quiet."
Colleague Thierry Nkowyeb, 32, added: "We've had a lot of African footballers come in here but Harrison Ford is such a big star. It was a great honour for us. For him to come in and dine with us – we feel like we are in Hollywood as well."
But it seems that Ford was determined to have a low-key evening because when a waiter asked: "Are you Harrison Ford?", the Indiana Jones star replied: "I used to be."
Speaking to The Standard at the European premiere of Star Wars: The Force Awakens, Boyega revealed that Ford had asked him to be shown around the area where he had grown up and "in order to break Harrison into the London culture I took him to the Old Kent Road to have some Nigerian food – and he loved it."
So what did Hans Solo order? According to Djoufak the movie veteran enjoyed a traditional Nigerian egusi soup and pounded yam with a non-alcoholic cocktail.