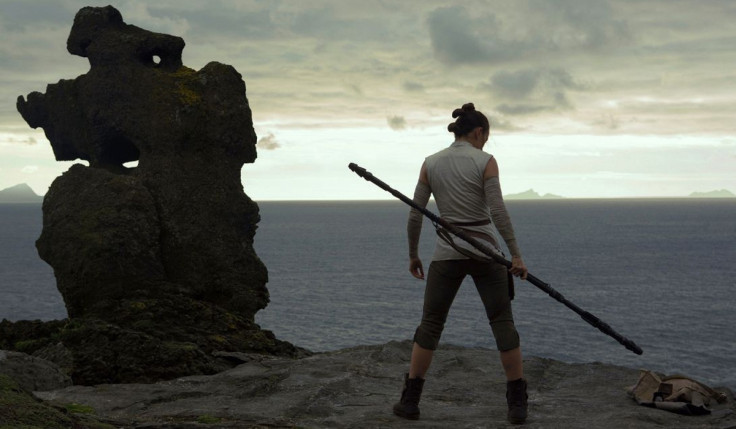 Star Wars: The Last Jedi is set to cross $1bn at the worldwide box office this weekend, which will make it one of the fastest films ever to hit the milestone. The figure means it is making money slower than 2015's Star Wars: The Force Awakens but faster than last year's Rogue One.
As of Thursday (28 December), The Last Jedi had a worldwide box office total of $934m (£691m). It will cross $1bn on Friday or Saturday, which will be 16 or 17 days following its release.
Depending on the day and the amount it makes, it will either rank above or below Furious 7 - which is currently the third fastest-grossing film of all time.
This weekend's gross will be announced on New Year's Eve.
The Last Jedi will have hit the mark slower than second-place film Jurassic World and number one film The Force Awakens, which hit $1bn in 13 and 12 days respectively.
Star Wars' box office success is no surprise. After the enormous success of the series' return in 2015, which went on to become the third-highest grossing movie of all time, the follow-up was always likely to succeed as well.
Conventional wisdom and the current pace of takings suggests that The Last Jedi will not match its predecessor, however.
Written and directed by Rian Johnson, Episode 8 of the Skywalker saga is already the fourth highest-grossing film of 2017, and will almost certainly be number one by the end of January. The list is currently topped by Beauty and the Beast, which has made $1.2bn.
All this talk of money, and the film itself is pretty good too. Critics have been quick to praise the forward-thinking adventure, and audiences by-and-large agree.
The film stars Daisy Ridley and Adam Driver as young and powerful force-wielders Rey and Kylo Ren, alongside John Boyega as former Stormtrooper Finn and Oscar Isaac as hotshot pilot Poe Dameron.
Mark Hamill has a starring role as a darker, more conflicted Luke Skywalker, who Rey goes to hopeful he will teach her the ways of the force. She's disappointed to find him living as a hermit with a very different attitude to the Jedi: he wants them to end.
The Last Jedi is also the last big screen role of the late Carrie Fisher, who plays General Leia Organa for the fifth and final time. The film also stars Kelly Marie-Tran, Laura Dern, Andy Serkis and Benecio del Toro.