Star Wars and Lego are both global phenomenon in there own right and have separately produced some of the most sought-after memorabilia in the history of popular culture. When the superpowers met however, a holy alliance of bricks and studs was born.
Many of the classic Lego Star Wars sets are now discontinued, with some of the vintage build-your-own kits having appreciated in value to the point where it might be cheaper to construct a real-life Death Star instead.
In celebration of Star Wars Day 2016 (May the Fourth be with you, dear reader) IBTimes UK has perused the second-hand marketplaces and delved into Lego's enormous back catalogue to find the most valuable and rare Star Wars sets that money can buy (assuming you have a lot of it).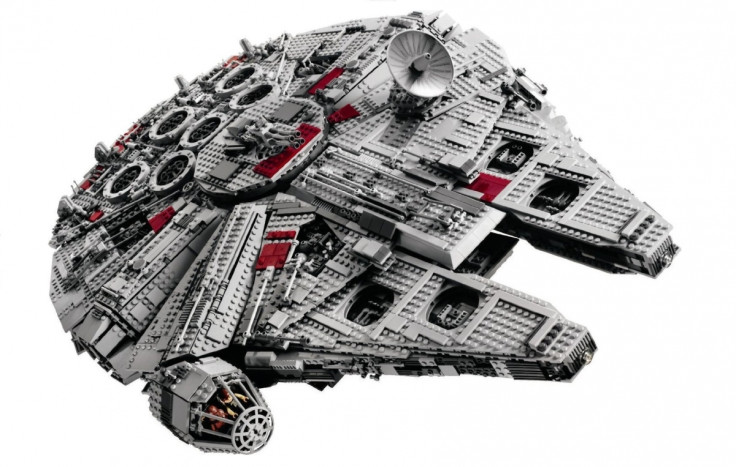 Millennium Falcon – 10179
Released: 2007
Original RRP: £249.99
Current approximate value: £7,000 (new), £3,750 (used)
The pièce de résistance of the Lego Star Wars Ultimate Collector Series with a price-tag that beggars belief. Consisting of a whopping 5,195 bricks and weighing in at just over 10kg, the fastest hunk of junk in the galaxy is the second-largest Lego set ever and is the jewel in the Lego Star Wars crown.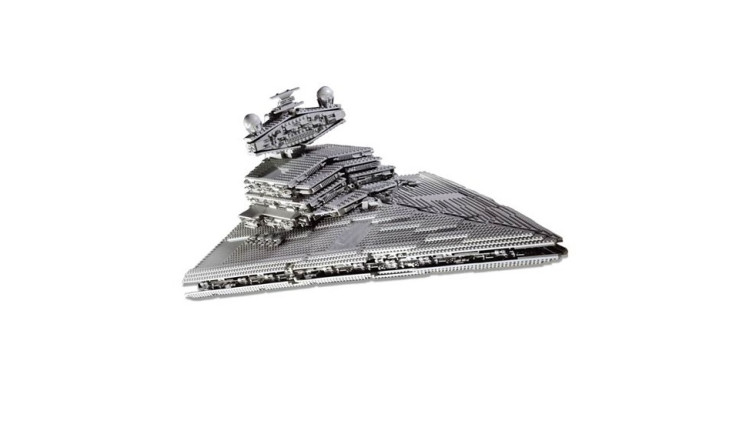 Imperial Star Destroyer - 10030
Released: 2002
Original RRP: £342.49
Current approximate value: £3,000 (new), £1,399 (used)
This blocky recreation of the intimidating Imperial craft clocks in at over 3,000 pieces, providing the level of scale necessary for the iconic triangular battleship. Lego fan-site The Brothers Brick note that the minifigure-free, mammoth vessel is "frequently used as a scale reference for very large Lego fan creations".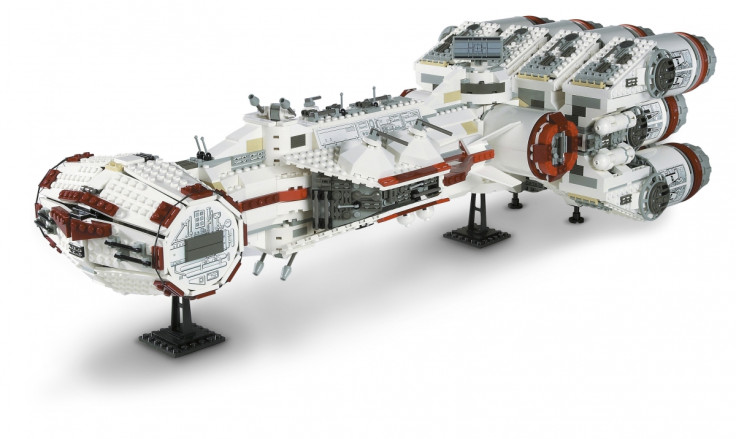 Rebel Blockcade Runner (Tantive IV) – 10019
Released: 2001
Original RRP: $199.99 in US
Current approximate value: £2,000 (new), £1,000 (used)
While the Imperial Star Destroyer includes a to-scale Tantive IV for those with a burning desire to recreate the opening scenes of A New Hope, purists will likely fancy this much-larger version of the Rebel's Corellian vessel as well. Leia's Corvette model ship is incredibly rare and can also lay claim to introducing a new 'dark red' brick into the Lego tool-kit.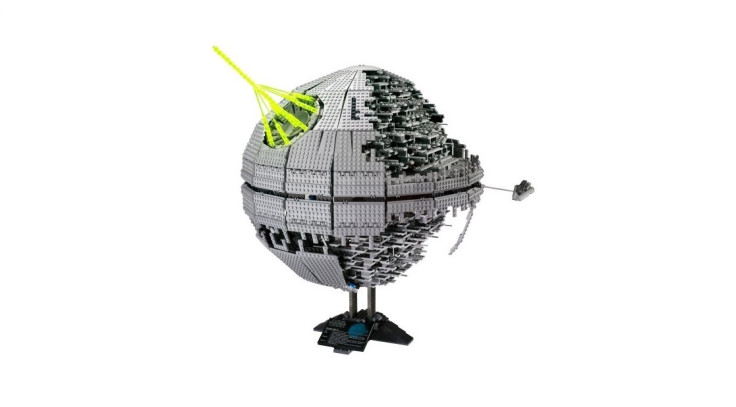 Death Star II – 10143
Released: 2005
Original RRP: £249.99
Current approximate value: £2,400 (new), £1,300 (used)
More of an architectural marvel than an actual play-thing, the Empire's second attempt at creating a planet-annihilator makes for a rather functional Lego set. Packaged with a display stand, this one is for the artistically minded collectors out there.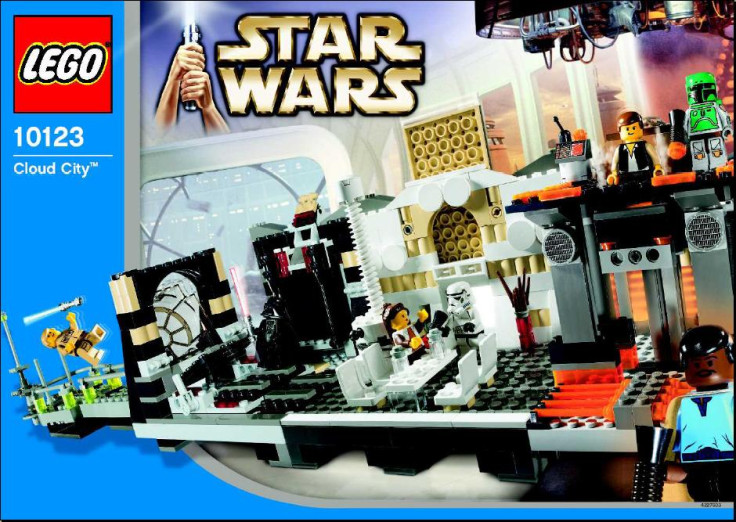 Cloud City - 10123
Released: 2003
Original RRP: $99.99 in US
Current approximate value: £2,000 (new), £700 (used)
Lando Calrissian's floating city of Bespin is one of the smaller classic Star Wars sets, but where else can you find a "working" carbon freezing chamber? With four distinct "play areas" and a star-studded mini-figure collection, you would be hard-pressed to have a bad feeling about this minimal set.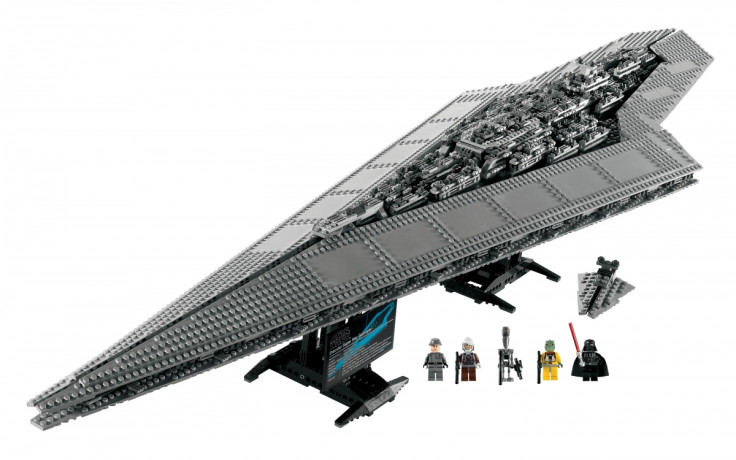 Super Star Destroyer – 10221
Released: 2011
Original RRP: £349.99
Current approximate value: £1,600 (new), £600 (used)
Darth Vader's personal flagship and the Imperial command centre in The Empire Strikes Back and Return of the Jedi, the Super Star Destroyer is quite the spectacle in Lego form. The hilariously diddy Star Destroyer that comes in the box shows off how grandiose this gargantuan, 3,152-piece ship really is.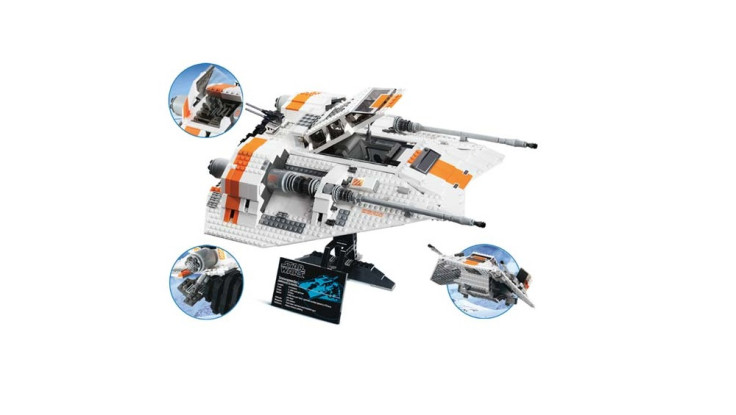 Rebel Snowspeeder – 10129
Released: 2003
Original RRP: $129.99 in US
Current approximate value: £1,400 (new), £700 (used)
Surprisingly, the sleek, AT-AT-toppling Snowspeeder is rarer than its space-based brethren the X-Wing Fighter. As one of the early entries in the sought-after Ultimate Collector Series, the Snowspeeder unfortunately doesn't include a minifigure for Luke Skywalker's short-lived co-pilot Dak Ralter. Poor Dak.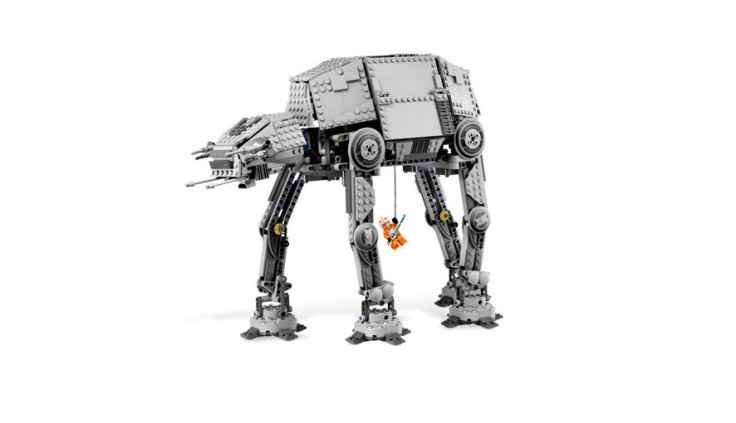 Motorized Walking AT-AT – 10178
Released: 2007
Original RRP: £89.99
Current approximate value: £600 (new), £200 (used)
It's not the most expensive set on the list, but the clue to why you would want one is right there in the title. Actually the second version of the hulking quadruped snow-tank, this walking All-Terrain Armoured Transport battery-powered set is quite rare, but the open-top cockpit and grappling line for Luke's classic lightsaber take-down make it worth the asking price.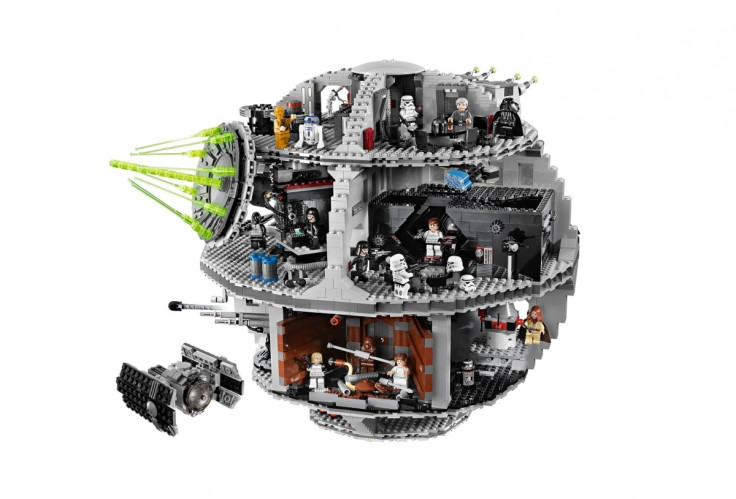 Death Star - 10188
Released: 2009
Original RRP: £274.99
Current approximate value: £500-£400 (new), £250 (used)
You can safely mark this multi-faceted set out as 'one for the future'. Combining bits from the that's-no-moon space stations from both Episode I and Episode III, this incredibly popular Death Star includes a massive 24 'minifigs', a multitude of moving parts and classic set-piece areas like the trash compactor and the Emperor's Throne Room. A fan favourite which, if you do a bit of internet detective work, you can still buy for a reasonable sum – in Lego terms at least.
Special thanks to Brickipedia, BrickSet and BrickLink for specification and original price details. Second-hand prices from Amazon, eBay and BrickLink listings.