May the 4th, known by many as Star Wars Day, is right around the corner and developer Electronic Arts plans to mark the occasion with a bunch of new bonuses and freebies for the beloved franchise's games. In celebration of the annual event, the developer has announced several special goodies for Star Wars: Battlefront, Star Wars: The Old Republic and Star Wars: Galaxy Of Heroes.
Star Wars: Battlefront players will receive a free bundle of 4,444 credits to use on Star Cards, blasters or the new Hutt Contract for one day only, simply by logging in. Announced in March, the Hutt Contract gives players the chance to spend 3,500 to 8,000 credits and complete bounties to earn rewards.
Interested gamers, who haven't given the game a try, can visit the Origin website to try out a free four-hour trial, without any DLC, starting on 4 May at 11am.
Old Republic fans can log in now through 30 May to experience the Knight of the Fallen Empire expansion for free, starting from Chapter 1: The Hunt. If you log in before 4 May, you will receive a M4-I6 Zakuulan Astromech Droid mini-pet.
From 3 May though 10 May, players can also earn double experience, double PvP commendations, double requisitions in Starfighters and double Legacy experience.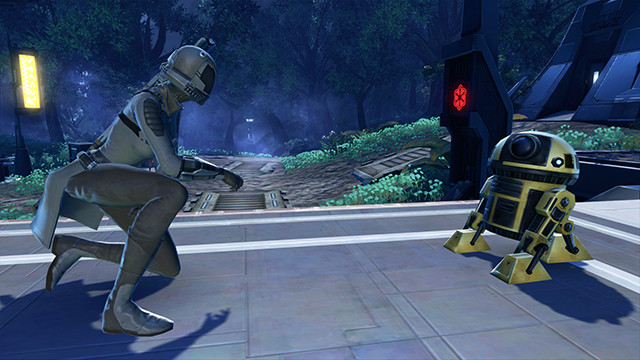 Star Wars: Galaxy Of Heroes players will receive 25% more Crystals (the premium in-game currency) to use towards Data Cards or Shipment Crates. From 30 April to 5 May, a different game mode will offer double drop rates every day.
Stars Wars: Battlefront and its first DLC pack — Outer Rim — are now available on PlayStation 4, Xbox One and PC. The second DLC pack, Bespin, will be available for purchase in June.