Star Wars actor Luke Hamill proved his worth as a staunch Democrat on Saturday (7 January) by carrying out a request to read Donald Trump's tweets in the voice of The Joker from Batman.
The 65-year-old, although best known for his iconic role as Luke Skywalker, is also acclaimed for his voiceover work as Gotham City's evil tormentor in the DC Animated Universe.
And, always active with followers on social media, Hamill jumped at the opportunity to reprise his role when director Matt Oswalt suggested someone should create an App that transforms Trump's tweets into Hamill's voice as the Joker.
"BILLION DOLLAR IDEA: an App that you can feed every Trump tweet into that plays it back in @HamillHimself Joker voice. You're welcome," he tweeted in jest.
But Hamill, always known to be at one with 'The Force' against the dark side, spotted the message and immediately agreed — poking fun at the President-elect's ties to Russia in the process.
"As soon as I figure out how to tweet soundbites, I'd LOVE to. Nobody writes better super-villain dialogue than #Trumputin! #KremlinCandidate," he replied.
The pair mutually agreed on Trump's passive-aggressive New Year tweet as the perfect material to use.
"Happy New Year to all," wrote the 70-year-old Republican, "including to my many enemies and those who have fought me and lost so badly they just don't know what to do. Love!"
Hours later the dream became reality, with Hamill uploading an impersonation on Audioboom, along with the caption 'The Trumpster quote #1", suggesting more such readings may come in the future.
Trump is yet to respond, but is known not to react well to being ridiculed, often hitting out at Alec Baldwin for his parody work for Saturday Night Live.
Hamill's message came a day after his Star Wars co-star Carrie Fisher was buried during a double funeral alongside her mother Debbie Reynolds at Forest Lawn Memorial Park in the Hollywood Hills.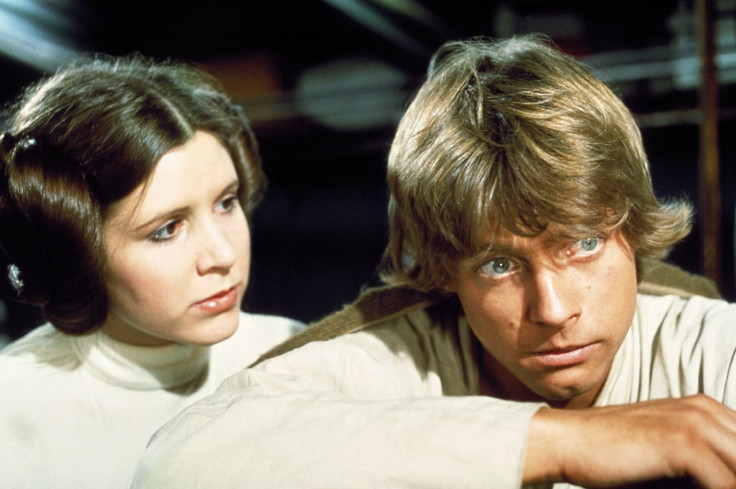 The 60-year-old, who played Skywalker's sister Princess Leia, passed away on 27 December after suffering a heart attack on a transatlantic flight from London to New York.
Despite her death, Fisher will still appear alongside Hamill in the upcoming Episode VIII, scheduled for release this year, as she concluded filming her scenes back in July 2016.