The Voice UK returned to screens last night after moving to ITV from BBC. But the channel switch was not the only change, as singer Jennifer Hudson and former Bush frontman Gavin Rossdale debuted as new judges.
But who exactly is Gavin Rossdale? IBTimes UK explores his life and career.
Early life
Gavin Rossdale was born in Marylebone, London on 30 October 1965 to Barbara Stephan and Douglas Rossdale.
His parents divorced when he was 11, leaving him to be raised by his father and aunt, alongside his younger sisters Soroya, Lorraine, and half-sister Georgina Rossdale-Smith.
The aspiring rocker intensified his love of music throughout his college years, and featured in a number of college bands, eventually leaving Westminster School aged 17 to form Midnight.
When the band failed to clinch a record deal, Rossdale moved to Los Angeles for six months in 1991 and found temporary work as a production assistant, before returning to the UK.
But the venture did not prove completely fruitless as he met future manager David Dorrell on his travels, and in 1992, formed Future Primitive. The band changed their name to Bush in the summer of 1994 and released their debut, Sixteen Stone, a few months later.
Living in the Bush…
The grunge-rock band found considerable success in the US, aided by the vocal similarities between Rossdale and late Nirvana frontman Kurt Cobain. Sixteen Stone went six-times platinum as tracks like Comedown and Glycerine began to sell wildly.
Bush went on to score numerous top 10 singles in the Billboard rock charts and a number one album, 1996's Razorblade Suitcase, while selling over 10 million records to become one of the most commercially successful rock acts of the decade.
Britpop Britain proved a little harder to crack, dented only by their single Swallowed, which reached number seven in the UK charts in 1997.
The group ultimately split in 2002, as record label wrangles and a foray into a more electronic sound on 1999's The Science Of Things, failed to appease fans.
Time with Institute, solo career and return to Bush
After Bush disbanded, Rossdale founded rock band Institute, but the group only released one album, Distort Yourself, in 2005.
Despite signing to Interscope Records and supporting U2 on tour, the band failed to make a mainstream impact and were ultimately dropped by their label.
Rossdale next unsuccessfully tried his hand at a solo career, before reforming Bush in 2010.
The reunited line-up has to date released two albums, 2011's The Sea Of Memories and Man On The Run in 2014, both featuring Rossdale, now 51, as chief songwriter.
Relationship with boyfriend Marilyn and marriage to Gwen Stefani
In his 1995 autobiography Take It Like A Man, Boy George alleged Rossdale had enjoyed a relationship with Peter Robinson, otherwise known as Marilyn, in the 1980s.
Rossdale hit back at the claims, made as Bush were about to hit the peak of their success, telling Rolling Stone: "That's George's take – he doesn't know me. There's a queue of people going to their lawyers about stuff in his book. I hope he manages to sell some books by putting my name in there."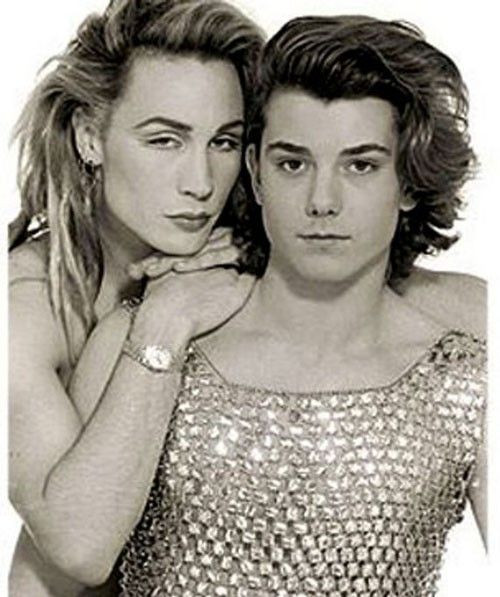 Marilyn also initially denied the story, but later hinted there may be truth to the rumours by dedicating Hold On Tight to the rocker in 2003, featuring a photo of the pair together in memory of their "passionate relationship".
Eventually, nearly a decade on from the rumours, both admitted to being together for over five years during the 1980s. Rossdale continued to claim it was a stage of experimentation, but in 2010 Marilyn went as far to describe him as "the love of my life" in an interview with In Touch.
Later, Rossdale began a relationship with No Doubt singer Gwen Stefani.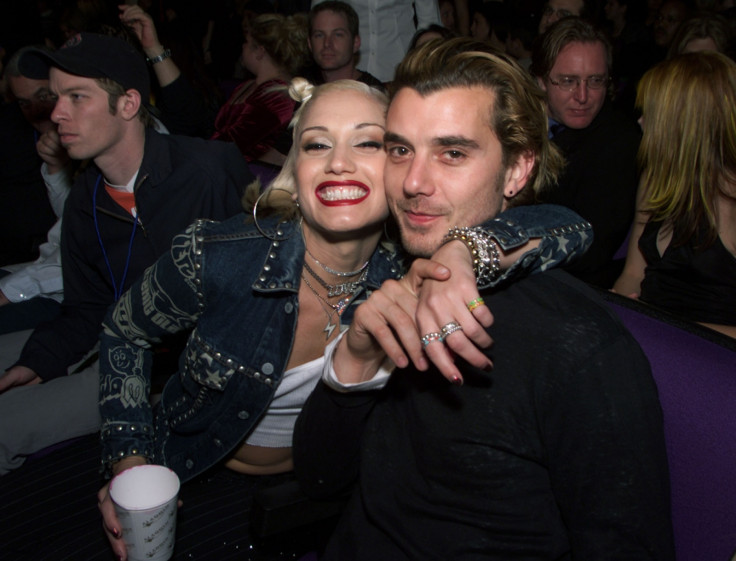 The pair, who began dating in 1995 and married in 2002, have three sons, James, 10, Zuma, 8 and Apollo, 2. A paternity test in 2004 unexpectedly revealed Rossdale to be the father of model Daisy Lowe. Despite tensions, the pair are now said to have a good relationship.
Unfortunately, the same cannot be said for Stefani and Rossdale, who divorced in 2015, quoting "irreconcilable differences".