Greece has suffered enough. I thought this even before enjoying a holiday on the Ionian island of Kefalonia in May. In tavernas and on the beaches the impact of austerity could not be seen. But read about life in the cities on the mainland: the staff cuts, the shortages of medical equipment, the pay reductions, the soaring cost of electricity, the increased suicide rate, the despair among people young and old. This is too much. It is not working. Greece has suffered enough.
Ah, you object, debts must be paid, restructuring must take place, there must be no free lunch for an irresponsible nation. And of course there is some truth in all of that. Not only was Greece's entry to the euro fudged in the first place, in the face of protests from some other eurozone members, but tax collection has long been a highly uncertain process in the country.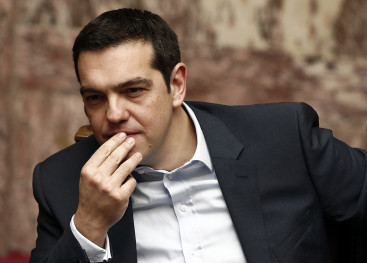 I sometimes think the apparently successful Athens Olympics of 2004 misled both the country and outsiders into thinking disaster would always be averted come what may. Although the budget for the games doubled to a significant €9bn, the event seemed to go off well.
With a few months to go, many facilities were not ready and chaos loomed. In the end, it was all right on the night. But afterwards? There was no cash left to maintain the permanent sites.
Now dilapidated, many stand as a new set of Greek ruins to match the original ancient ones. I'm afraid there is no money, as British politician Liam Byrne once (in)famously joked.
At the time of writing, a "final" deal – this week's final deal, anyway – is being presented to the Greek government. If the Greeks agree to further painful restructuring emergency bailout funds will be granted, which will in turn be used to pay back creditors. On 5 June, €300m is due to be paid to the International Monetary Fund, with another €1.2bn by the end of the month.
The European Central Bank wants its money back too. But the leftist Syriza party was elected on a promise to end austerity. It may have to resign if the terms set by the IMF, ECB and the EU Commission are too severe. For this reason, Alexis Tsipras, the Greek prime minister, was right to say in an article for Le Monde earlier this week that political leadership has now replaced narrow finance or economics as the central issue in this crisis.
Big decisions required from European leaders
European leaders have to decide. Bluntly, what sort of Europe is this? Is the EU a project that can live up to all that fine talk of solidarity and cohesion? Must European citizens suffer extreme hardship so financial orthodoxy can be maintained? Yes, unrealistic loans were taken out by previous Greek governments. But who lent them the money? Did creditors not suspect the prospect of the money being paid back was slim to say the least? Lenders have responsibilities too.
Polonius tells his son Laertes (Hamlet, Act I sc iii):
"Neither a borrower nor a lender be;
For loan oft loses both itself and friend,
And borrowing dulls the edge of husbandry."
Leadership sometimes means being bold enough to challenge unthinking orthodoxy. The FT's chief economics commentator, Martin Wolf, set this out in unmistakeable terms in January: "What cannot be paid will not be paid," he wrote.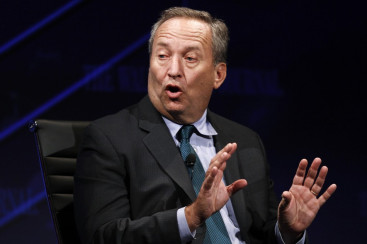 And in the past few days, Larry Summers, the former US Treasury secretary, reminded us that in the end growth, not austerity, is what helps you clear your debts. Further excessive cut-backs now will only make things worse – or will force Greece into a default, and a chaotic exit from the euro and perhaps the EU itself. Russia watches and waits.
Maybe it would have been better if Greece had not been allowed to adopt the euro. If its finances were unbelievable then no faith should have been placed in it. But we cannot keep punishing ordinary Greek people, to the point of sheer cruelty, for the sins of their political fathers. Some debt should simply be written off, in return for a measurable, monitorable commitment to future fiscal responsibility.
Greece is changing. When a nice old lady, who ran the humble cafe (well a shack, really) at a beach in southern Kefalonia brought me my bill for lunch – for a couple of salads and some chips – and apologised for the heavy-handed bureaucracy ("The tax people have gone crazy, you have to have a receipt for everything now or there's trouble"), you knew the country has finally woken up. They do want to pay their bills, as best they can. The rest of us need to take our foot off their throat.
Stefan Stern is a business, management and politics writer. He writes for The Guardian and The Financial Times and is a visiting professor at Cass Business School.