Stefan Stern: Forget election confusion and 'don't ignore intuition when taking decisions'
On 7 May, Britain goes to the polls, with the outcome quite impossible to predict. The former certainties of the British political system – that our simple first-past-the-post elections would produce strong, majority government – have been upended. This means we are likely to be heading for a confused and indeed rather ambiguous result.
For business leaders, this should not cause too much difficulty at all. Don't they keep telling us that we live in a VUCA world – volatile, uncertain, complex and ambiguous? Don't headhunters and management gurus declare we all need to be "comfortable with ambiguity"?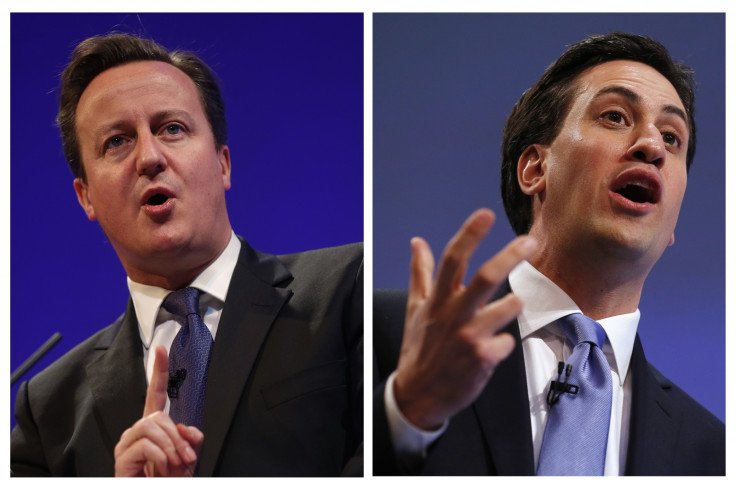 David Cameron and Ed Miliband, 'we are likely to be heading for a confused and indeed rather ambiguous election result'
Reuters
While there may be some rumbling from investors about an uncertain election result, with sterling coming under pressure in foreign exchange markets and some share prices easing a bit, in truth nervousness should be limited and short-lived.
Five years ago, politicians and officials showed they could move quickly to establish a stable government. They should be able to do so again, even if the maths are a bit trickier this time.
So don't let scaremongers tell you all is lost just because the result is not immediately clear – and don't let businesses use short-term uncertainty as an excuse for poor decision-making.
In a new book, The Success Formula, Andrew Kakabadse, professor of governance and strategic leadership at Henley Business School, argues successful leaders do not allow ambiguity or uncertainty to distract them from their central task of running their organisations. His smart bosses seek good data on which to base their decisions. In fact, they lead through what Kakabadse calls "evidence-led stakeholder engagement".
How do effective leaders do this? "They build the commitment and passion that delivers value through real evidence rather than neat consultant-generated strategies, or distant dreams," Kakabadse writes.
"In these successful organisations, evidence is not an aberration, but the result of hard work, persistence and structure. Reality is robustly and constructively interrogated and examined. Organisational success is built on a disciplined approach to an array of key issues – from mission to diversity."
In this way, ambiguity is either driven out or, at least, managed successfully. And Kakabadse draws on several in-depth interviews with senior executives to present more detail on how leaders take decisions when they are surrounded by potential confusion.
How to make the right decisions
Rene Obermann, the former CEO of Deutsche Telekom, told him: "Of course, you collect as much information and forecasts as you can about what is there, which problems can be resolved, what will be the acceptance of this new solution.
"But often what you call evidence is actually a lot of projections from other people/experts. It is not evidence. They are just people trying to project the future. And you aggregate all of this and you think then that's the truth...
"So yes is the answer to the question of whether evidence is important, get as much as possible, but still, don't ignore your own intuition when taking decisions."
Ed Rapp, former CFO and now group president for resources industries at Caterpillar, said: "I think the hardest part of any business is making choices. When it comes to resource allocation, the choices you make on where you invest in the business, the choices you make on technologies you select for future development, the choices you make about the people you put into key roles, [which is] perhaps the most critical choice in resource allocation.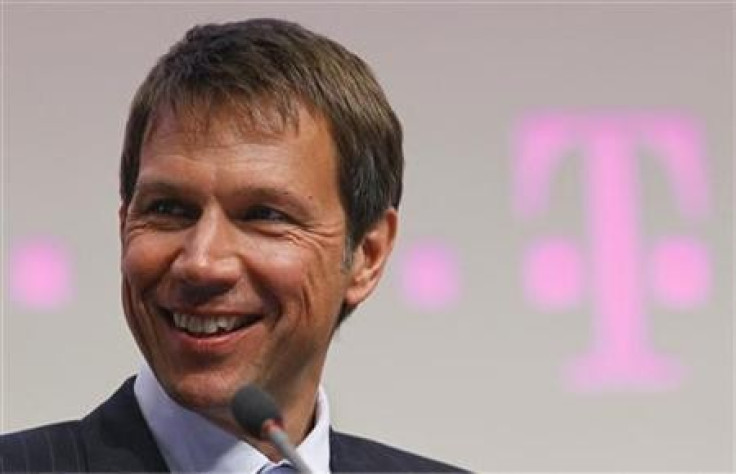 Rene Obermann: 'Don't ignore your own intuition when taking decisions'
Reuters
"Where are you going to make your bets in terms of people, where are you going to make your bets in technology, where are you going to make your bets in terms of the capital that you employ in the business? I think that's probably where we have the most robust discussion."
Don't waste time and energy worrying about the uncertainties you cannot control. Instead, get clarity on the facts as best you can.
Yes, the world is confusing and bosses never have "perfect information" before the moment to take a decision comes. In this sense, managers do indeed have to be "comfortable with ambiguity". But by adopting the rigour described by Kakabadse, companies can go a long way to reducing uncertainty and ambiguity.
Look on the bright side. It could be worse. You could be an English literature student reading a famous text of criticism called Seven Types Of Ambiguity, written by William Empson in 1930.
Here was how he described this slippery topic: "Ambiguity... can mean an indecision as to what you mean, an intention to mean several things, a probability that one or other or both of two things has been meant, and the fact that a statement has several meanings."
Got it? Running a multinational business seems easy by comparison.
Stefan Stern is a business, management and politics writer. He writes for The Guardian and The Financial Times and is a visiting professor at Cass Business School.
© Copyright IBTimes 2023. All rights reserved.