Who said the art of letter writing was dead? In recent weeks the British general election campaign has been punctuated by the arrival of "open letters" sent to newspapers, signed by dozens of doctors, church leaders and other campaigners.
But the letter that caused the biggest stir was one signed by more than 100 business leaders, several of them from FTSE 100 companies, declaring their support for the policies of the current government.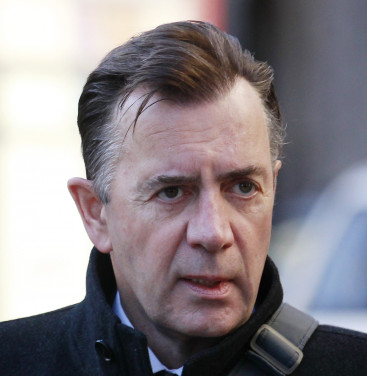 Without naming or explicitly criticising the Labour opposition, the letter writers suggested the present government deserved another term in office.
"We believe a change in course will threaten jobs and deter investment," the letter writers said. "This would send a negative message about Britain and put the recovery at risk."
Well, this letter created quite a flurry, as it was meant to. But the political noise proved too much for some. There were mumbled regrets from one or two of the signatories when they realised – to their surprise? – that they had been dragged into the pre-election debate.
Another of the business leaders, Duncan Bannatyne, announced on Twitter that he would in fact be voting Labour after hearing the party's plans to end or limit non-dom status for tax affairs. And the absence of former supportive letter writers was also noticed. Politics, eh? It's a messy business.
And that's the point. I think Ed Balls, Labour's shadow chancellor, was right to say most business people are not all that bothered about party politics – they would rather just be allowed to get on with the work in hand.
Few chief executives, in the UK at least, want to get involved. They don't really see it as their job. And the "downside risk", as the PRs put it, is too great in any case.
When you look at the track record of business people who have become active in UK politics, you can see why they might hesitate. Westminster politics, at least, is full of enormous frustrations and at times sheer perversity when compared with the more straightforward matter of trying to compete successfully and make a profit.
Top business leaders fail to make their political mark
A number of examples bear this out. Ian (Lord) MacLaurin, for many years the successful chief executive and later chairman of Tesco, became a Conservative peer under the then prime minister John Major.
One of the most effective CEOs of his generation, Lord MacLaurin nonetheless did not make a great impression at Westminster. But this had a lot more to do with the system than it did with him. Under MacLaurin, Tesco was known for bold decision-making, efficient behaviour and competitive flair. Major's Conservatives in the 1990s were... not.
Likewise Archie Norman, the former CEO and chairman of Asda. After a stellar business career, he sat as the member of parliament for Tunbridge Wells in Kent between 1997 and 2005. Today he is once again chairing a large FTSE 100 business, ITV. I do not think Norman looks back on his Westminster years as a professional highlight.
But it is not just the Conservative party that has failed to make the most of the business talent at its disposal. Labour too hired a top business leader, David (Lord) Simon, who had been CEO and chairman of BP. Once again, life as a minister proved less satisfying and harder to negotiate than the simple matter of running an oil major.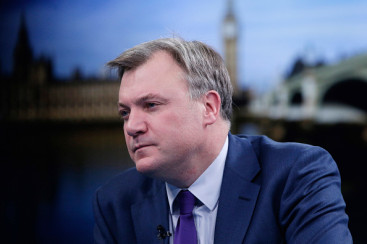 Labour had another miss a generation earlier, when Frank Cousins, general secretary of the Transport and General Workers Union, became a minister under Harold Wilson. And here too, the mysterious ways of Whitehall offered a far less sympathetic environment than the kindly and gentle world of the trade union movement.
An exception to the rule
The one obvious exception to this catalogue of disappointment is David (Lord) Sainsbury, a highly successful and highly regarded science minister in the last Labour government. Paradoxically, of course, he had not been considered a great success when he was running the old family business, Sainsbury's.
Does it follow that business leaders should keep out of politics? No. Companies, especially bigger public companies, are political players whether they like it or not. They employ and (we must hope) train a lot of people, use suppliers, export and import, and generally add to the wealth of the nation. Since many companies are sitting on healthy cash piles, and as we would all like investment to rise and productivity to improve, companies are clearly key strategic players.
So yes, let captains of industry engage, speak up and provide a lead. We need to hear from them and they have a legitimate point of view to offer. But one bit of advice: if a colleague sticks a letter under your nose and says "sign here, boss", do make sure you read it through first.
Stefan Stern is a business, management and politics writer. He writes for The Guardian and The Financial Times and is a visiting professor at Cass Business School.