Stephen Elop now considered less likely to be new Microsoft CEO, leaving Ford's Alan Mulally and internal executive Satya Nadella in the running.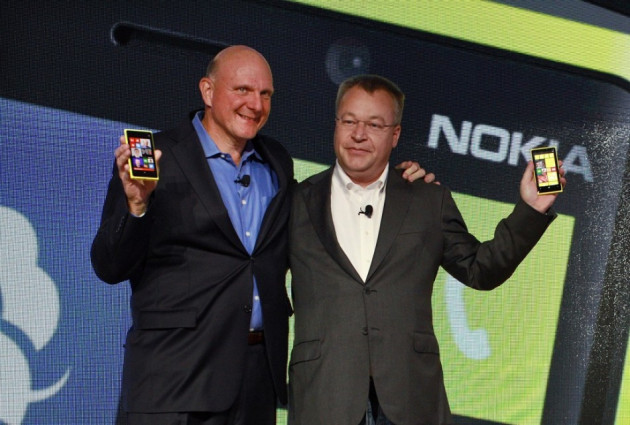 People "familiar with the matter" claim, although Elop is still in Microsoft's shortlist to take over from Ballmer, he is "currently considered less likely to be offered the job," reports Bloomberg.
One of the sources said Microsoft's deliberations, conducted by a special committee, remain fluid and other people are also being considered, who could emerge as front-runners.
Despite Elop being named "hot favourite" for taking on the CEO role by bookmaker Ladbrokes, giving him odds of 5/1, the committee is now more focused on Ford CEO Alan Mulally and Microsoft executive Satya Nadella, who is the company's vice president of its cloud and enterprise group.
Speculation
The committee, which includes company co-founder and chairman Bill Gates, was set up after Ballmer announced in August he would retire within 12 months.
Microsoft and Nokia both refused to provide a statement to Bloomberg, while a Ford spokesperson repeated the company's previous line on the matter: "Alan remains completely focused on executing our One Ford plan. We do not engage in speculation."
Mulally's current arrangement is for him to stay with Ford until at least the end of 2014, having taken up the role of CEO in 2006.
Transition
Washington-based Microsoft is losing only its second-ever CEO as it finds itself mid-way through a transformation from a software company to a device manufacturer and service provider; a continued shift to cloud services would make Nadella and his cloud experience a logical choice.
As the PC market - once Microsoft's core business - continues to decline, the company has transitioned to offer products like the Surface tablet, but attempts at rivalling Samsung and Apple are yet to become major successes.
It was thought Elop would be favourite for the role of CEO after Microsoft announced its acquisition of Nokia's phone-making business. Approved by Nokia shareholders this month, the buyout will see Microsoft control both the Lumia hardware and Windows Phone 8 software of future devices.
A lot of candidates
At a recent shareholder meeting, Ballmer and Gates said the Microsoft board had met on 18 November to discuss the CEO's replacement. Gates said the pair had met with "a lot of CEO candidates," but declined to estimate when a decision will be made, adding that "it's been a complex role to fill."
A source said the company is hoping to decide on a new CEO before the end of the year, but an announcement could be delayed to early 2014.
Further Bloomberg sources familiar with the hiring process said a document outlining the role said the ideal candidate will have an "extensive track record in managing complex, global organisations within a fast-paced and highly competitive market sector...[with a] proven ability to lead a multi-billion dollar organisation and large employee base."
Read More: