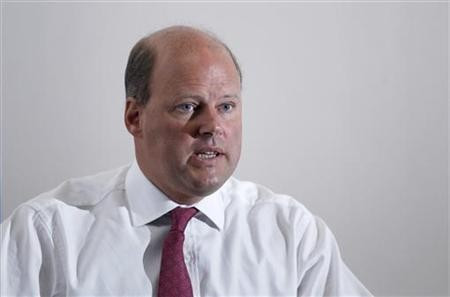 Stephen Hester has stepped down as the Royal Bank of Scotland's chief and revealed that while he would have liked to stay, the role of turning around the beleaguered bank was a "difficult and bruising job."
Speaking in a pre-recorded interview ahead of the announcement, Hester said that "of course I would like to stay as I have been in the trenches and accomplished a great deal."
"However, it is sensible that the board would like a fresh face when the bank becomes privatised."
For the full video interview, click on the link below.