Sterling falls to new multi-month low as December PMI disappoints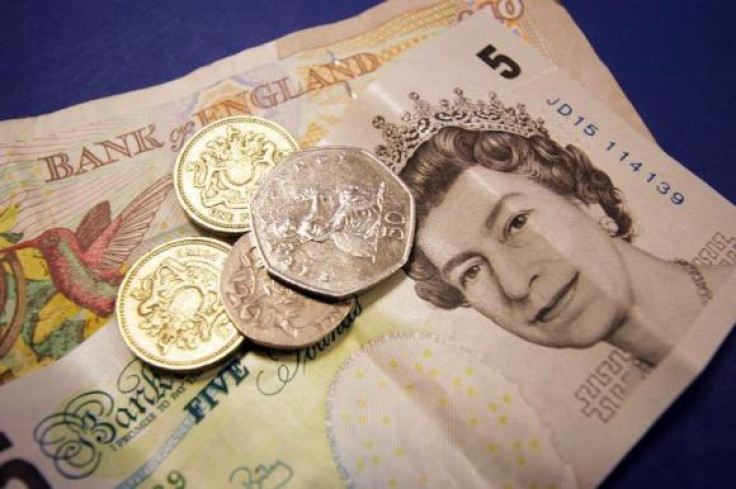 Sterling fell to a new multi-month low on Friday as a survey showed manufacturers' operating conditions did not come as expected in the UK in December while a sharp jump in the dollar index added to the pound's woes.
GBP/USD dropped to 1.5439, down 0.90% from the previous close, and lowest since August 2013. The pound has been falling for the past three weeks, during which it has dropped nearly 1.8%.
Sterling on Friday ignored the better-than-expected credit market data and focused on the Markit manufacturing survey and the gap jump in the dollar index.
The PMI dropped to a three-month low of 52.5 from the November reading of 53.5 while analysts were expecting a rise to 53.7. Market said growth of production and new orders weakened while export performance remained stagnant in the UK.
The dollar index, opened on Friday at 90.26, up from the previous close of 90.25, and then continued upwards to hit a high of 90.76, its new multi-year high, up 0.55% on the day.
Other data from the UK showed mortgage approvals increase by 59,029 in November, lower than the October increase of 59,511 but better than market consensus of 58,500.
Consumer credit amounted to £1.252bn in December up from £1.085bn, and beating market forecast of £1.000bn. Also in the UK, net lending to individuals increased to £3.3bn from £2.7bn when analysts were expecting a drop to £2.5bn.
The rise in the dollar was aided by the big drop in euro, which is now trading at a four-and-half year low versus the greenback. Overall, the new year has started with the strong dollar story intact.
© Copyright IBTimes 2023. All rights reserved.