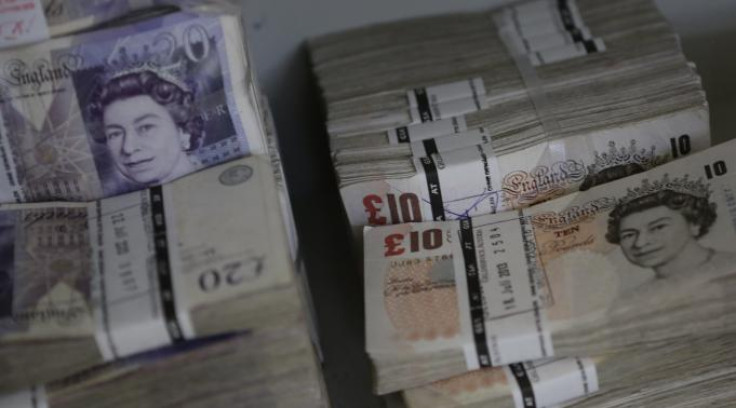 The pound edged lower on Friday as data from GfK NOP showed that consumer confidence in the UK fell to its lowest level in eight months, erasing some of the gains of the previous day.
The GBP/USD dropped to 1.5650 from Thursday's close of 1.5673 and not away from Wednesday's 15-month low of 1.5549.
One reason for the sterling's plunge on Wednesday was the unemployment rate staying at 6% in the three months to October while analysts had been expecting a dip to 5.9%. The FOMC decision that came later in the day was broadly supportive for the dollar, also weighing on the pound.
GfK's UK consumer confidence index has decreased two points in December to -4, with four of the five sub-indices falling.
"After seven months of flatlining within two points either side of-1, the Index has finally moved (just) out of this range, and the bad news for the government is that it has moved downward," said Nick Moon, a managing director at GfK.
GfK's measure for the general economic situation in the UK during the last 12 months has decreased four points in December to -10 and expectations for the same have decreased five points to -5.
Data on Tuesday showed that the UK's core consumer price inflation was 1.2% from a year earlier in November, down from 1.5% in October which analysts expected to repeat last month. The core PPI output was 1.4%, better than the previous month's 0.9% and a market consensus of 1.0%.
The sterling was higher on Tuesday as PPI data helped offset the lower than expected CPI numbers.