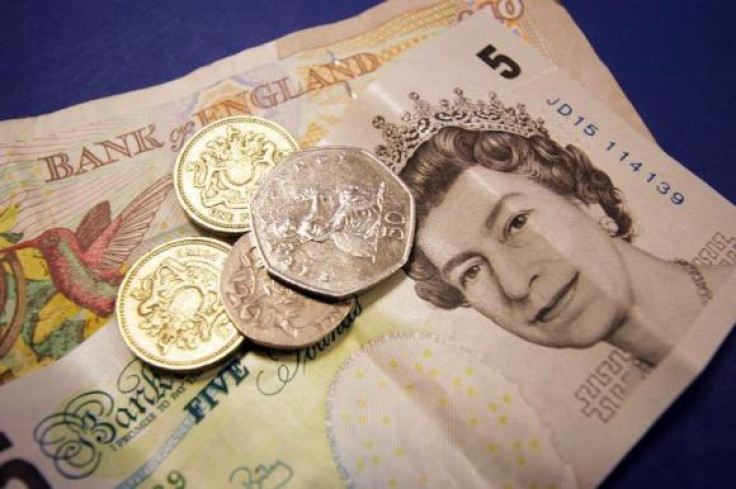 The UK currency had made a sharp jump shortly ahead of the industrial and trade data on Thursday and the gains were largely held after the releases taking cues from the numbers.
Major currencies traded higher on Friday as the dollar stepped back a little on comments by Narayana Kocherlakota, a voting FOMC member, who said raising US interest rates this year would hinder a recovery in inflation.
At 10:30 GMT, GBP/USD traded at 1.5150 from the previous close of 1.5083. Friday's gains helped Sterling move off the 17-month low of 1.5034 touched on Thursday.
FOMC member Narayana Kocherlakota said raising US interest rates this year would hinder a recovery in inflation, pulling back the USD index from the 12-year high of 92.53 hit on Thursday to as low as 92.13 by 9:00 GMT.
The sharp slide in euro and pound has been helping the dollar rally in the recent past, reflected by the 2.4% rally just within the first five days of 2015. The index had broken through the 92.43 mark to hit the over decade high in the previous session.
The market is now waiting for the US jobs report due at 13:30 GMT.
Non-farm job additions may have fallen to 245,000 in December according to market consensus from 321,000 in November, but the US unemployment rate is forecast to have fallen to 5.7% from 5.8%, adding to dollar positives.
Industrial production in the UK increased 1.1% from a year earlier in November, unchanged from the October rate, and compared to the market consensus of 1.6%.
However, month-on-month, it fell only 0.1%, better than the October fall of 0.3%. Also, manufacturing production growth rate increased to 2.7% on year from 1.7%, beating analysts' expectations of 2.3%.
Trade data for November too was a positive development with the deficit narrowing to £1.406b from £2.246b. Goods trade balance came in at a deficit of £8.848b from the October deficit of £9.842b, beating consensus of £9.842b deficit.
Near term technical levels
Charts suggest upside room up to 1.5500 for the pair within the broad downtrend itself, making some intermediate levels significant for short term trading.
The Fibonacci retracement of the 1 January to 8 January selloff, first brings forward 1.5170, the 23.6% line just 20 pips away from the high so far on Friday.
A break of that will open 1.5280 but the 50% retracement of 1.5327 is the most important one as a break of that will weaken the pace of the pound's fall and increase the case for 1.5500, where the downward channel resistance drawn on a daily chart meets it.