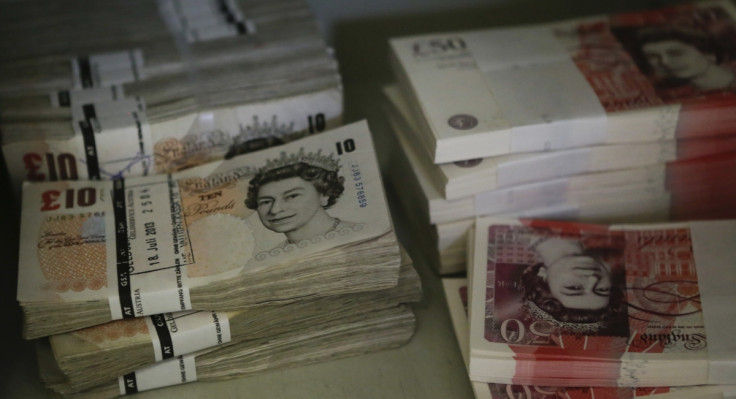 The UK pound has declined by as much as 2.6% in just two days with the dollar continuing its rally boosted by the euro's weakness, while the market is waiting for a rate decision by the Bank of England and jobs data from the US.
GBP/USD dropped to 1.5177 on Monday in Asia, down more than 1% from Friday's close of 1.5333, before edging back up to 1.5321. It fell back to 1.5280 shortly before the European session began.
The pound fell further after the construction PMI, which fell to a new multi-month low for December.
The UK construction PMI has been inching lower after hitting 64.2 in September, just below the January peak of 64.60. It stood at 61.40 in October and 59.40 in November and came at 57.6 in December, a 17-month low.
On Monday, the pound was down 2.6% from its 2014 close of 1.5587 and that slide took just two days with no activity on New Year's Day as well as the weekend.
The steep downside in the UK currency is only because of the greenback's strength, which is broadly rallying only helped by the continuing euro-negative news.
Mario Draghi, the president of the European Central Bank, said last week that policymakers have to act against deflation risks and added that estimating how much the government has to spend on buying bonds is difficult.
The euro fell near a nine-year low of 1.1866 on Monday, its lowest since March 2006, before edging back up to 1.1940, still 61 pips below the previous close.
The next UK data in focus is Tuesday's Halifax house prices. The house price index has risen sharply in 2014; from below 570 in January to above 600 by October. The house price inflation was 8.2% from a year earlier in October.
However, the more important events will be Thursday's BoE rate decision and Friday's US non-farm payrolls data.
The UK central bank is unlikely to alter the benchmark rate of Bank Rate from 0.5% and the asset purchase target of £375bn at the 8 January review but the details like vote split in the decision will be keenly watched when the minutes of the meeting get published two weeks later.
Non-farm job additions may have fallen to 245,000 in December, according to market consensus from 321,000 in November, but the US unemployment rate is forecast to have fallen to 5.7% from 5.8%, adding to dollar positives.
The sharp slide in euro and pound has helped the dollar strengthen across the board, reflected by the USD index seeing another gap open and a nine-year high of 91.48 on Monday. A break of 92.43 will take the index to a 12-year high.