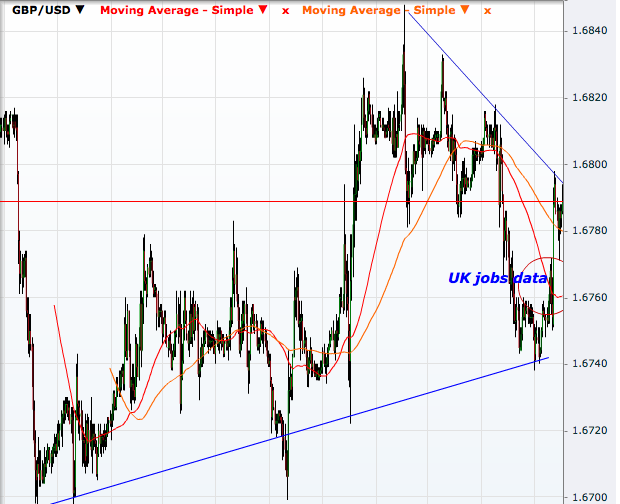 Sterling rallied on the better-than-expected unemployment data on Wednesday but the move was well within its recent short-term trends.
With the Bank of England (BoE) governor Mark Carney scheduled to speak on Thursday and the MPC minutes set to be released on 18 June, the disciplined move in the pound is reasonable.
GBP/USD rose from near 1.6760 but the move fell short of hitting 1.6800, helping keep the downtrend channel since 6 June intact. At the same time, support at 1.6740 is still holding, suggesting an uptrend on a bigger picture is still dominant.
It is evident in a daily chart - the attempt to break below the upward channel late last month has not gathered sufficient momentum yet to make a meaningful southward move.
The pair has resistances at 1.6847 and1.6923 before breaking above the 1.6998 peak on May 7. On the downside, 1.6693 and 1.6604 are important levels ahead of 1.6462, a break of which will clearly set a reversal of the uptrend since November last year.
The move in EUR/GBP was similar to the move after euro fell on Tuesday. The 30-minute chart shows that both the moves were well within the downward trending channel.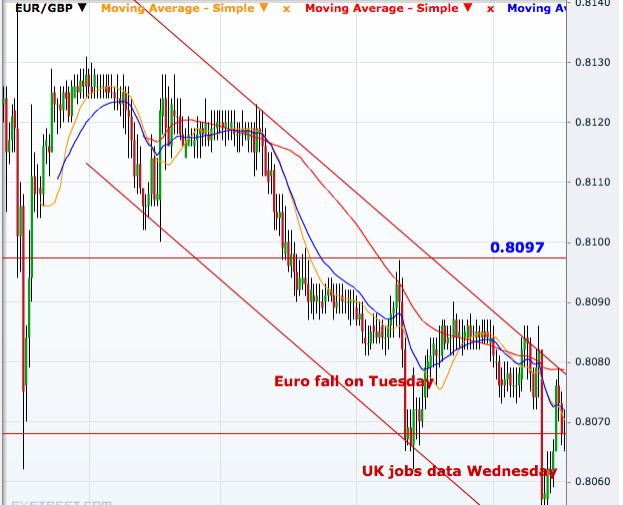 On a bigger picture, the cross keeps its long-term downtrend and sees 0.8034 and 0.7960 as main supports. On the high side, the levels to watch for are 0.8165 and 0.8292.