Sterling Rebounds as Bank of England Minutes Show Two Members Voted For Interest Rate Rise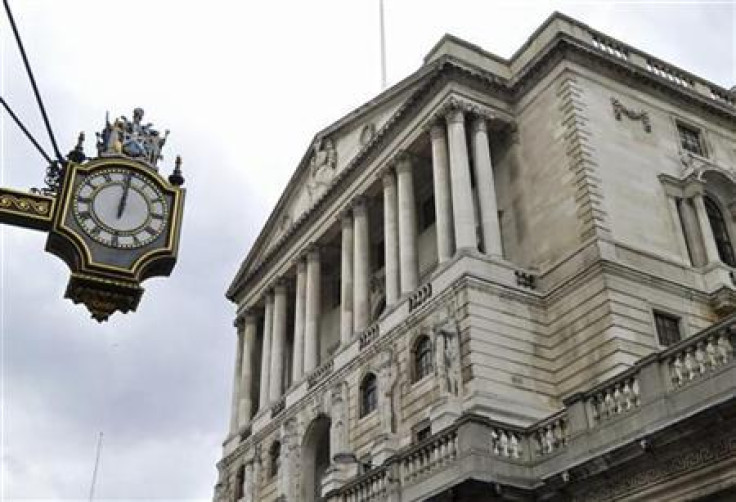 The pound sterling bounced off a four-month low on Wednesday as the minutes of the Bank of England rate review on 7 August unexpectedly showed two members voted for a hike in interest rates at the meeting.
Sterling rebounded by 80 pips to the day's high of 1.6680 before easing back to 1.6640. The pound was down earlier in the day in line with other majors dragged by a broad-based dollar rally.
The Monetary Policy Committee (MPC) left the key rate at 0.5% as expected at the latest meeting, with analysts expecting it was a unanimous decision.
But MPC members Ian McCafferty and Martin Weale were against the proposition to keep interest rates at 0.5% and voted to raise them to 0.75%.
McCafferty and Weale noted that the continuing rapid fall in unemployment and the evidence of tightening in the labour market created a prospect that wage growth would pick up, the minutes showed.
Since monetary policy could be expected to operate only with a lag, it was desirable to anticipate labour market pressures by raising the bank rate in advance of them, they argued.
Bank of England governor Mark Carney and members Ben Broadbent, Jon Cunliffe, Nemat Shafik, Kristin Forbes, Andrew Haldane and David Miles supported the proposition to keep the rate as it was.
And everyone agreed to keep the asset purchase target at £375bn.
EUR/GBP fell to 0.7995 from 0.8014 and GBP/JPY rallied to 172.25 from 171.50 following the Bank of England's release of the minutes.
The rally in sterling is unlikely to continue as the data after the 7 August MPC meeting had been on the dovish side.
The UK consumer price inflation slowed to 1.6% year-on-year in July from 1.9% in June and compared with the consensus of 1.8%, data showed on 19 August, after which the pound fell to a more than four-month low versus the US dollar.
The producer price index fell 7.3% from a year earlier in July, steeper than the June fall of 4.5% and market consensus of 6.55%. The growth in retail price index slowed to 2.5% in July from 2.6% in June, data showed on 19 August.
© Copyright IBTimes 2023. All rights reserved.