Steve Austin opens up on Goldberg and Brock Lesnar fight at Survivor Series: Here's what he thinks
Survivor Series will take place at the Canada Centre in Toronto, Ontario, Canada on 20 November.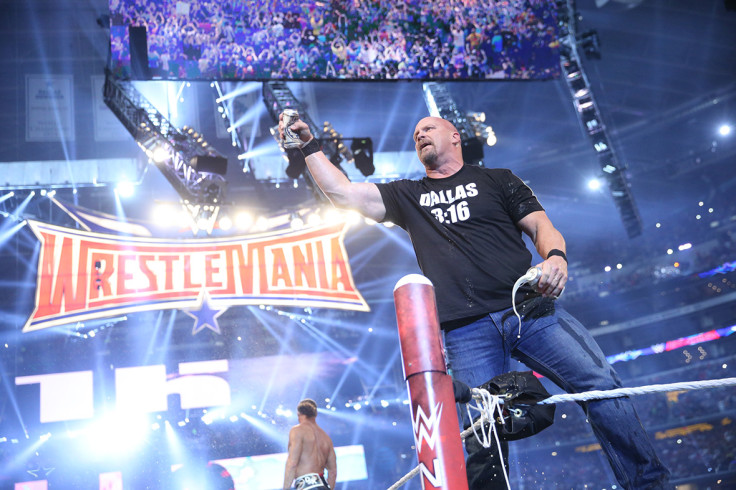 Steve Austin has said that although Bill Goldberg is 10 years older than Brock Lesnar, the former will bring his best game when he squares off with the Beast Incarnate at Survivor Series, which is scheduled to take place at the Air Canada Centre in Toronto, Ontario, Canada on 20 November.
Speaking on the PWTorch Livecast "Interview Thursday", Stone Cold has told host Wade Keller that he expects the match between the two wrestlers to be brutal and physical.
"This is going to be two big bulls in there fighting," the 51-year-old former wrestler said. (Via Wrestlinginc)
"We'll just see how they lay it out. I'm not nervous, I'm hopeful that they just kick ass and blow the roof off the place. That remains to be seen... It can be a brutal, brief ten minute classic. I don't care how long it is, as long as it's good and suits both guy's character and it's good for both guys. You can look there and say, 'Okay, what's the finish going to be?' Let's just forget about the finish. We'll see what happens when the finish goes down.' Both guys need to go out there and be who and what they are."
Speaking about ring rust, Austin said that the 49-year-old wrestler is "still strong as a bull". However, he did add that Goldberg is probably not as strong as Lesnar, who made his UFC comeback after 4 years with an impressive win over Mark Hunt at UFC 200 on 9 July.
"The fact is Bill Goldberg is 12 years older, but hell I was at his house, I've seen him punch kick do all that Muay Thai stuff. He's still strong as a bull, probably not as strong as Brock," Austin said.
"At one time I would consider those guys almost equally explosive to the strongest guys in the history of the business. Brock is a freak athlete. Brock's gotta be Brock. I don't know how dinged up Bill is. He was getting along pretty good when I saw him."
© Copyright IBTimes 2023. All rights reserved.