Controlling every aspect of the user experience was one of Steve Jobs' main objectives while at Apple, and it comes as no surprise that the late co-founder wanted to create his own mobile network for the iPhone.
In place of the traditional cellular networks, Jobs researched using an unlicensed Wi-Fi spectrum that would give coverage to iPhone users specifically, and also allowing Apple to control even more of the Apple ecosystem.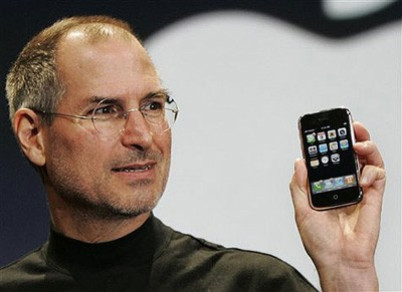 Venture capitalist John Stanton is reported by IDG News Service as saying: "He wanted to replace carriers...He and I spent a lot of time talking about whether synthetically you could create a carrier using Wi-fi spectrum. That was part of his vision."
Stanton claims that Jobs gave up on the idea of a nationwide Apple network by 2007, and the company then launched the iPhone with the AT&T mobile network.
But this did not end Jobs' need for an end-to-end service, as the iPhone introduced the concept of smartphones offering services and revenue streams that might otherwise have gone to the mobile networks.
Stanton added: "If I were a carrier, I'd be concerned about the dramatic shift in power that occurred."
Jobs believed in offering a complete service to customers, with a closed system that meant Apple controlled the hardware, software, and even the store from which the products are sold. This mentality has led some commenters to criticise Jobs' business style, claiming him to have been a "control freak."