Burnley midfielder Steven Defour has blamed his injury as the reason behind his failure to complete a switch to join Manchester United when Sir Alex Ferguson was in charge. In 2009, he broke a bone in his foot and the former Old Trafford manager wrote a letter wishing him a speedy recovery and promised that he will keep track of his progress.
The Red Devils decided against signing Defour when he was at Standard Liege, despite being strongly linked with a move to England. Defour admitted that it was "difficult" for him hit top form following his injury.
Earlier in the summer, the 28-year-old was signed by the newly promoted Premier League Burnley for a club-record fee of £8m ($10.6m). He has expressed his frustration after he failed to capitalise on the possibility of playing under Ferguson at United.
"Before my injury it [a United move] was one of the possibilities, because I knew they were following me but then came that severe injury and that was quite a hard one from me," Defour told Sky Sports.
"It was an open fracture of my foot and I was really down because, for the first time, I could have played in the Champions League and then three days before I broke my foot so I was really down.
"It was difficult to find my form before my injury to have the level of a club like Manchester United," he added.
After Standard Liege, Defour moved to FC Porto in 2011 and remained for three seasons in Portugal. The Belgium international returned to his homeland in 2014, only to join Liege's league rivals Anderlecht.
Defour signed for Sean Dyche's side earlier in the summer. The midfielder is focused on showcasing his abilities in the Premier League with Clarets and wants to help Burnley avoid relegation this season.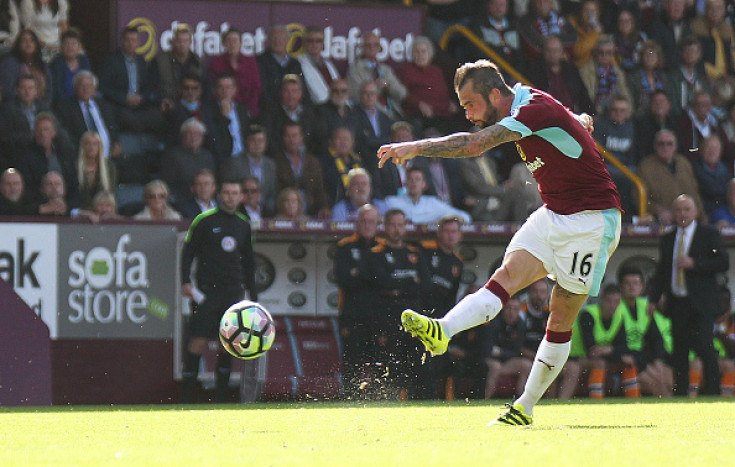 "I just want to show my quality to help Burnley and to stay in the Premier League. He [Burnley boss Dyche] asked me to get the ball, to take my responsibility and get the team playing," the midfielder explained.
"It's really a group, it's really a team. It's a team that really fits together and everybody is working for everybody."
"I need to adapt a little bit to the standards of the club and of the Premier League, but I'm getting stronger every week. The game never stops, there is no pausing.
"The first game we won against Liverpool and it's a league where everyone can win and everyone can lose. We just have to get the necessary points to stay in the league," he explained.