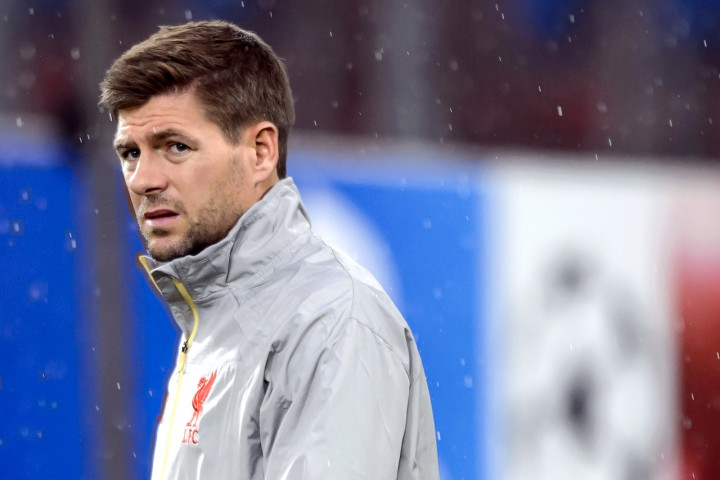 Liverpool captain Steven Gerrard has revealed that he had offers to move to Real Madrid in the past, but "resisted temptation" and chose to stay at Anfield.
The Reds skipper was speaking on the eve of their Champions League game against the reigning European champions. The last time Liverpool played Real Madrid, the former, who were managed at the time by Rafael Benitez, came out 5-0 aggregate winners.
"It is very flattering to be linked to a huge club like Real Madrid. I've had a couple of options throughout my career to go to Real Madrid but I resisted temptation because of the big connection I have to my hometown club," Gerrard said, as quoted by The Daily Mail.
Gerrard feels that he might regret his decision to turn down a chance to move to the Spanish capital club and experience a different country and a new league.
However, the former Three Lions skipper maintains that it would have been a bigger mistake if he had left Anfield, as Liverpool are his "No 1" club.
"It may be something I regret down the line, for not challenging myself and having a change of scenery in a different country, but I would have had an even bigger regret if I'd left the club I love."
"I'm a big fan of Real Madrid. They are a special club. But Liverpool is my No 1 club," the Englishman explained.
The 34-year-old midfielder feels that Liverpool will have to perform at their absolute best to get any kind of result from their game against the 10-time European champions.
But Gerrard is hoping that his team can improve on their performances and shock a few people by beating Real Madrid at Anfield on Wednesday.
"I'm not sure Real will be coming here with any fear, but we hope to surprise and shock a few people," Gerrard said, as quoted by Goal.
"We have to perform to our maximum to get any kind of result. We have huge respect for them, but it's about how we perform. We know we have to do better," the Reds skipper added.