It is not very often that you hear Steven Gerrard speaking in glowing terms about a Manchester United player, but it seems the Liverpool captain is a big fan of Tom Cleverley.
The Manchester United midfielder gave an encouraging display in England's 5-0 win over Moldova on Friday night and earned the praise of Gerrard who believes he has a "fantastic future" ahead of him.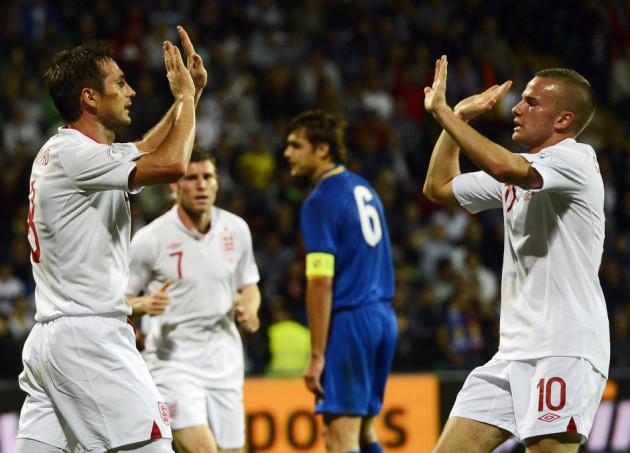 "Tom is going to be a good player. He is only a young boy. Games like that in Moldova will be fantastic experience for him," Gerrard told the Press Association.
"He is playing for one of the biggest clubs in Europe and he has broken into the England team so he has got a fantastic future. He keeps learning the game, keeps trying to improve, he is going to be a top player."
Roy Hodgson has asked his captain to play a more disciplined role as one of two deeper lying midfielder, with the Liverpool midfielder once again playing alongside Frank Lampard, while Cleverley occupies a more advanced position just behind the strikers.
The 23-year-old has also been asked to play this role for Manchester United, with Sir Alex Ferguson clearly feeling as though Cleverley has the ability to adapt to different positions.
With Wayne Rooney currently on the sidelines after picking up a nasty injury in the Premier League game against Fulham, his Manchester United teammate has been asked to fill the rather sizeable void in the side.
However, Gerrard believes he has done this with aplomb and it will only help his career that he has the ability to play in numerous positions.
"He's played there twice now, against Italy and against Moldova, and he has done himself no harm at all," added Gerrard.
"He can also play as a midfielder as well. It's important when you are young to play in a couple of different positions. It helps you get into starting elevens and he can do that."
The vastly experienced Liverpool and England captain also believes that it is vital that the more established players in the team help the young players find their feet at international level.
Gerrard said: "The important thing with a football team is to get the right blend of youth and experience. I don't think it would be fair if you put 11 kids out in games like in Moldova. The older lads have got a lot of helping to do for these young lads.
"But it showed in Moldova that if you get the right blend of youth and experience, you can win football matches and that's what it is all about."