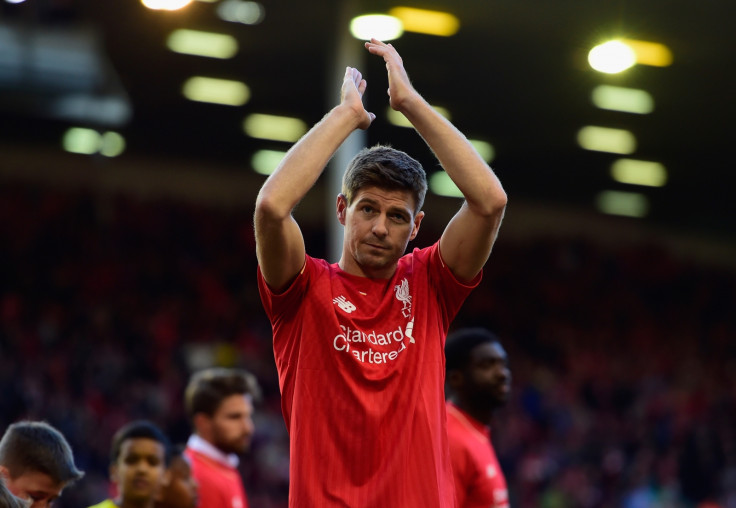 Steven Gerrard is good enough to play in the Premier League and Liverpool boss Jurgen Klopp could benefit by bringing him back to Anfield, according to former Reds defender Mark Lawrenson.
Gerrard, 36, announced on 15 November that he was leaving MLS side LA Galaxy after two years and strongly suggested that he would continue his playing career with another club.
The midfielder, who made over 700 appearances for Liverpool between 1998 and 2015, said he had had "options on the pitch [and] off the pitch".
Celtic and Newcastle United have been linked with moves for the former England captain, who is pursuing his Uefa A coaching license.
"It's certainly not the end of me in football terms," Gerrard was quoted as saying by the BBC.
"I'm going home to spend time with family and decide the best challenge."
Lawrenson said he would like to see Gerrard come back to his boyhood club as a player-coach under Klopp.
"They will not have to pay him fortunes – they can tell him if they need him he'll play," he told the BBC.
"The most important thing in all this, though, is that he would not be seen as a threat by Jurgen Klopp if he was on the coaching staff.
"He would be brilliant to have around the club because he would be in awe of Klopp, so that is just not a worry. I am sure Klopp would love it too – the only effects would be positive.
"He has already coached Liverpool's under-16 team for a while in 2015 and really enjoyed it. If you are an under-16 and getting coached by Stevie G, then how good is that?"
Lawrenson urged Klopp to also consider offering a coaching role to former Liverpool defender Jamie Carragher, now a television pundit.
"I would let those two come in and take a couple of training sessions at Anfield as well. They would offer a different voice and a different point of view, without undermining the manager. Can you imagine them in the coaches room with Klopp? It would be great," he said.