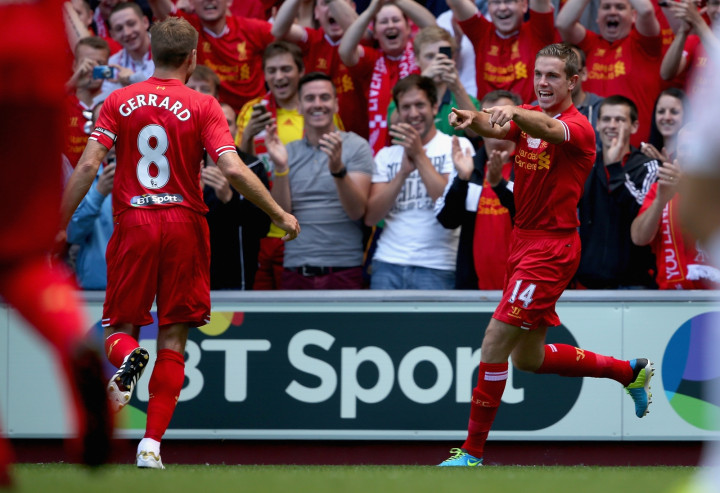 Liverpool captain Steven Gerrard feels Jordan Henderson being appointed Reds vice-captain is 'well deserved'.
Henderson joined Liverpool in 2011 from Sunderland, but struggled to adapt to life at Anfield under then manager Kenny Daglish. Following Brendan Rodgers' arrival at the club, Henderson was given an offer to leave the club in search of regular football. But the England international decided to stay and fight for his place under the new manager.
There was no turning back post that, as the former Black Cats player has gone on to become one of the key players not only for Liverpool but also for England under Roy Hodgson.
Gerrard is sure that Henderson will be the captain of Liverpool following his retirement, and believes it was the right decision to make him the vice-captain of the team.
"It's very well deserved. It's no surprise to me. I'm sure he will be the main man and club captain in a few years when I've gone," Gerrard said, as quoted in the Mirror.
"He epitomises everything a captain is. He works hard, both on and off the pitch, he's well liked in the dressing room, he leads by example and let's not forget, he's a top player as well."
Henderson has repaid the compliment from his skipper, and believes 'there is no better man' to learn from than Gerrard.
"All I can do is look to support Stevie wherever I can, because he has not only been one of the best leaders for Liverpool and England, but in the game itself," Henderson said.
"Like I always have, I'll look to learn from him as best I can. There's no better man than him to do that," the England international added.