US Fed Tapering Fears Force Asian Markets to Reverse Gains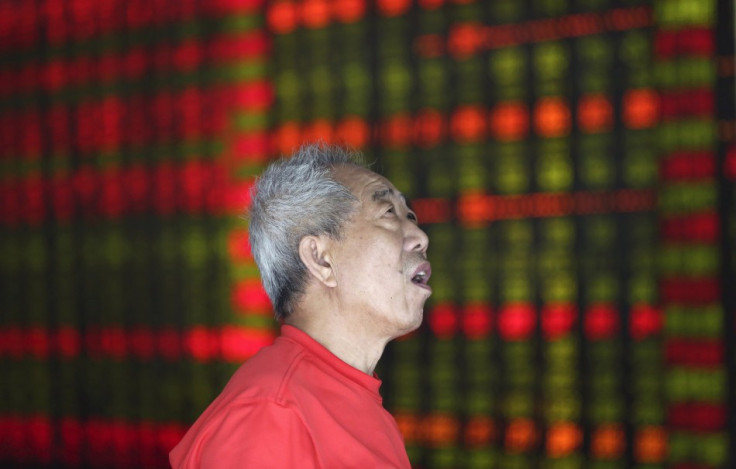 Asian markets rallied on Monday morning on news that hawkish American economist Larry Summers had withdrawn from the race to head the US Federal Reserve.
However, concerns surrounding the future pace of the Fed's $85bn asset-buying stimulus forced markets to reverse early gains.
Australia's S&P/ASX finished 0.54% higher or 28.40 points at 5,248.00.
South Korea's Kospi finished 0.96% higher or 19.05 points at 2,013.37.
India's BSE Sensex was trading 0.32% higher or 63.14 points to 19,845.02.
Hong Kong's Hang Seng was trading 0.73% higher or 143.47 points to 19,876.23.
The Shanghai Composite was trading 0.39% lower or 8.83 points to 2,227.39.
Financial markets in Japan remained closed on account of a public holiday.
Fed Chairman Ben Bernanke is due to retire early in 2014. Market players considered Summers, one of two contestants for the top job, as someone who would adopt a hawkish stance regarding US monetary stimulus.
Vice Chair Janet Yellen has now emerged as the frontrunner for the top post.
"With Lawrence Summers now out of the Fed chair race, it makes dove Janet Yellen the favourite to be the next chairman of the US Federal Reserve," said Tim Radford, global analyst at Rivkin Securities.
"Summers was the clear favourite within the White House, given his contribution in guiding the US economy through the global financial crisis under President Barack Obama. But with growing opposition in Congress to the man that has been widely criticised and blamed for helping cause the 08/09 financial crisis due to his influence on deregulating the financial services industry, Summers has essentially been forced to pull out from the race," Radford said.
"It's widely believed [that Yellen] will continue Bernanke's pro-growth policies, if not taking a more aggressive stance," he added.
The Fed's FOMC will meet on 17-18 September. Economists polled by Reuters expect the Fed to trim its bond-buys by $10bn to $75bn a month, following the meeting.
Last week, markets across the region finished the week higher, with India's Sensex leading the pack and Hong Kong's Hang Seng trailing.
Wall Street Up
On Wall Street, indices ended higher on 13 September ahead of this week's Fed meeting.
The Dow finished 75.42 points higher at 15,376.06. The S&P 500 closed 4.57 points higher at 1,687.99 while the Nasdaq finished 6.22 points higher at 3,722.18.
For the week ended 14 September, the Dow rallied 3.04%, the S&P 500 jumped 3.37%, and the Nasdaq shot up 3.69%.
Company Stock Movements
In Shanghai, textile maker Sanmao Enterprise Group rallied 10, boosted by recent news that Beijing intends to develop a free-trade zone in Shanghai
Hainan Airlines and China Eastern Air lost 3% each.
In Hong Kong, HSBC jumped 4.3% while Bank of China (BoC) added 1.4%. Cnooc gained 0.8%
In Mumbai, ICICI Bank, India's second largest lender by assets, gained almost 4%. HDFC, India's second-largest lender by market value, added 1.6%.
In Sydney, gold miner Newcrest Mining and Kingsgate Consolidated shot up 5% each on higher gold prices. Anglo Australian miner Rio Tinto moved up 1% while resources major BHP Billiton inched up 0.6%.
In Seoul, Korean Air jumped 3.5% on news that it had been ranked the tenth worldwide in ancillary revenue.
Automakers Kia Motors and part owner Hyundai Motors added over 2% each.
In Singapore, Noble Group, Asia's largest commodity trader, shot up 5%.
© Copyright IBTimes 2023. All rights reserved.