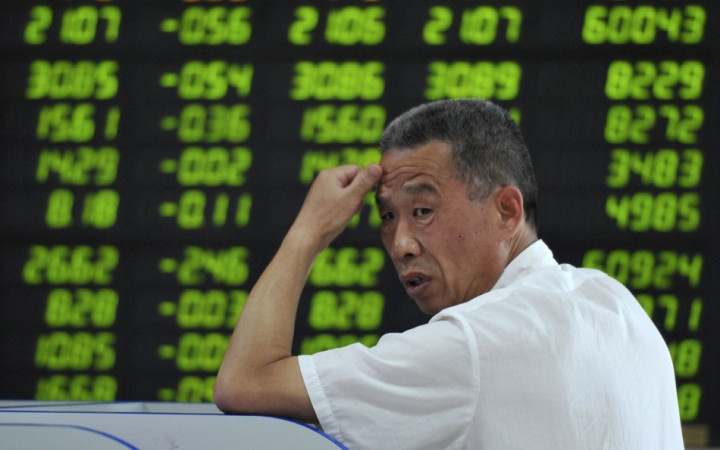 Asian markets outside India traded lower, following downbeat cues from Wall Street, as the uncertainty surrounding the future of the US Federal Reserve's 'easy-money' policies weighed on investor sentiment.
The Japanese Nikkei finished 0.07% lower or 9.81 points at 14,732.61.
Australia's S&P/ASX finished 0.35% lower or 18.30 points at 5,234.20.
South Korea's Kospi finished 0.11% lower or 2.31 points at 2,007.10.
India's BSE Sensex was trading 0.18% higher or 36.12 points to 19,937.08.
Hong Kong's Hang Seng was trading 0.80% lower or 186.13 points to 23,185.41.
The Shanghai Composite was trading 0.60% lower or 13.23 points to 2,207.81.
In the US, New York Fed President William Dudley said that the economy was not strong enough for a reduction in monetary stimulus and that fiscal uncertainties in particular "loom very large right now."
However, Dallas Fed President Richard Fisher said the Fed's decision to continue buying bonds worth $85bn a month had hurt the central bank's credibility.
Wall Street Down
On Wall Street, indices ended lower as market players took in comments by Fed officials amid concerns surrounding the US debt ceiling.
The Dow finished 49.71 points lower at 15,401.38, pulled down by new Dow member Goldman Sachs.
The S&P 500 closed 8.07 points lower at 1,701.84 while the Nasdaq ended 9.44 points lower at 3,765.29.
Company Stock Movements
In Tokyo, Apple-supplier Murata Manufacturing added 1.3% after Apple's stock finished 5% higher in New York on 23 September. Apple sold nine million new iPhones in the three days that the iPhone 5s and iPhone 5c have been on sale.
Property developer Tokyo Tatemono and rival Tokyu Land lost 4.5% each. Construction equipment maker Komatsu and rival Hitachi Construction Machinery lost about 3% each.
In Shanghai, real estate stocks were down on news that Beijing was looking to introduce property taxes soon. Poly Real Estate, China Merchants Property and Gemdale all dropped 4% each.
Agricultural Bank of China and China Construction Bank lost 2% each after an editorial in the China Securities Journal said that the government would discuss financial reforms at a policy meeting later this year.
In Seoul, Apple-supplier LG Display gained 1.7%. Index heavyweight Hyundai Motor lost over 1% while steelmaker Posco was down by about 2%.
Doosan Heavy Industries finished 0.21% lower. The firm is in advanced talks with Italy's Finmeccanica to acquire a major stake in Genoa-based AnsaldoEnergia.
In Mumbai, State Bank of India, the country's largest lender by assets, lost 3.66% after Moody's downgraded its rating on the bank's financial strength to 'negative' from 'stable'.
Private banks Axis Bank inched up 0.67% while ICICI Bank added 0.72%.
However, State Bank of India, the country's largest lender, falls as much as 3.66 percent after ratings agency Moody's downgraded its outlook on the bank's financial strength rating to 'negative' from 'stable'.
In Sydney, tin miner Metals X jumped over 8% on news that its subsidiary would acquire Alacer Gold's Australian business for $37m. Alacer will continue operating mines and processing facilities in Turkey.
Anglo-American miner Rio Tinto fell 1.1% while resources major BHP Billiton lost 0.8%.