Stoke City vs Arsenal: Xherdan Shaqiri and Marko Arnautovic have sustained hamstring injuries, confirms Hughes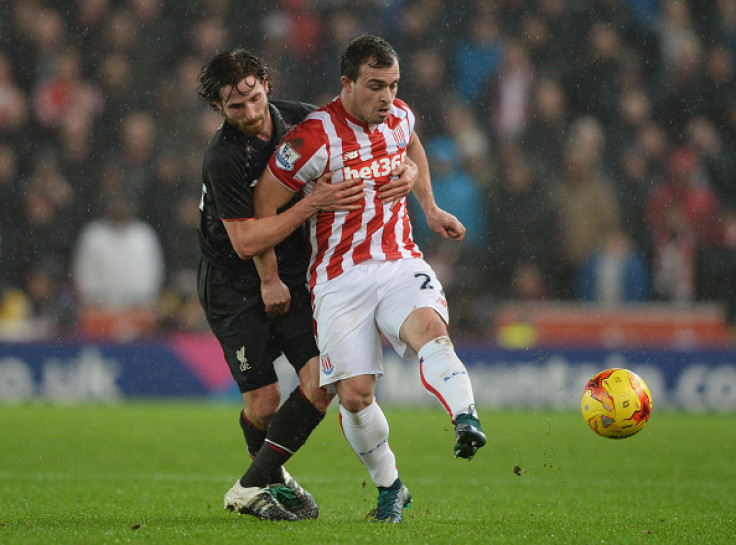 Stoke City have been dealt a double injury blow ahead of their game against arch rivals Arsenal at the Britannia stadium on Sunday, 17 January. Xherdan Shaqiri and Marko Arnautovic are both major doubts for the fixture after being diagnosed with hamstring problems, which may be a spoiler going into a busy run of fixtures
Shaqiri missed the game against Norwich City in midweek and manager Mark Hughes believes that the player could be out for at least 10 more days, a major blow given his form in recent weeks. Shaqiri's performance against the Manchester clubs at home was a demonstration of what he brings to the team, while Arnautovic was the destroyer in chief when these two teams made their way to the Britannia.
The Gunners have an extremely bad record in recent years at Stoke, winning only once in their last six league visits to this part of the country. Their last win came in 2010, which saw Aaron Ramsey break his leg after a tackle by Ryan Shawcross. The Gunners will, however, be boosted by the possible return of Alexis Sanchez, who will have a fitness test on Saturday to determine his availability for the fixture.
"He [Shaqiri] may miss out on Sunday's game," the Potters boss told Stoke's official website. "The likelihood is he will probably need at least 10 days possibly more and that's a real shame. It's a shame because he's just started to acclimatise to the Premier League and we could have used his guile last night."
"He could have helped break a resolute Norwich side down but thankfully we didn't need him in the end and it was a good three points. As far as I'm aware everybody else is ok, Marko Arnautovic has been feeling a little bit stiff in his hamstring. We took him off toward the end of yesterday's game to try and protect him a little bit."
The Gunners are currently top of the table, 11 points ahead of Stoke, but will need a performance better than what they produced against Liverpool in midweek, with the north London club having to come back twice to equalise after conceding the lead. When Olivier Giroud finally put them ahead in the second half, the Gunners were set for yet another heartbreak in injury time, with Joe Allen bundling the ball past a diving Petr Cech to share the spoils at 3-3.
© Copyright IBTimes 2023. All rights reserved.