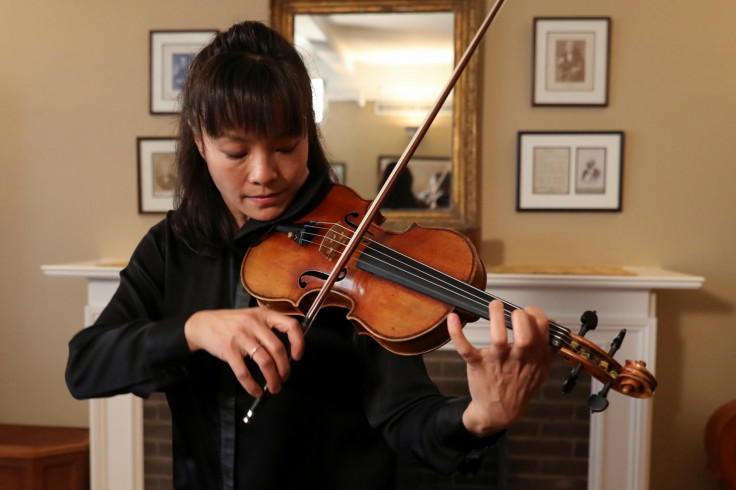 A rare Stradivarius violin that once belonged to the virtuoso Roman Totenberg has returned to the concert stage, more than 35 years after it disappeared.
The instrument vanished from Totenberg's office in 1980 while he was speaking to fans after a concert in 1980.
It suddenly re-emerged in June 2015 when a woman had it appraised after inheriting it from her late husband. The man, a former pupil of Totenberg, had been suspected of taking it, but was never charged because of lack of evidence.
The instrument was recovered and eventually played at a private concert by Mira Wang, a student of Totenberg.
Totenberg's three daughters were sat in the audience.
Totenberg died in 2012 at the age of 101. He had been a child prodigy in his native Poland and bought the 18th-Century instrument – known as the Ames Stradivarius – in 1943.
At the time of purchase, the instrument was worth £9,675 – which is about £129,000 today.
Violins created by Antonio Stradivari are considered amongst the world's finest and can be worth millions.
In recent years, some have sold for millions of pounds and are much sort-after instruments for the world's greatest musicians.
Who was Antonio Stradivari?
Born in 1644, he established his workshop in Cremona, Italy, and remained there until his death in 1737.
He made over 1,000 violins, violas and violoncellos, and was commissioned by both King James II of England and King Charles III of Spain.
It is believed that around 650 of these instruments have survived.
His best violins and instruments were made during what is considered his golden period from 1700-1725.
His most famous violins include the 1715 Lipinski and the 1716 Messiah, which is valued at more than £13m.