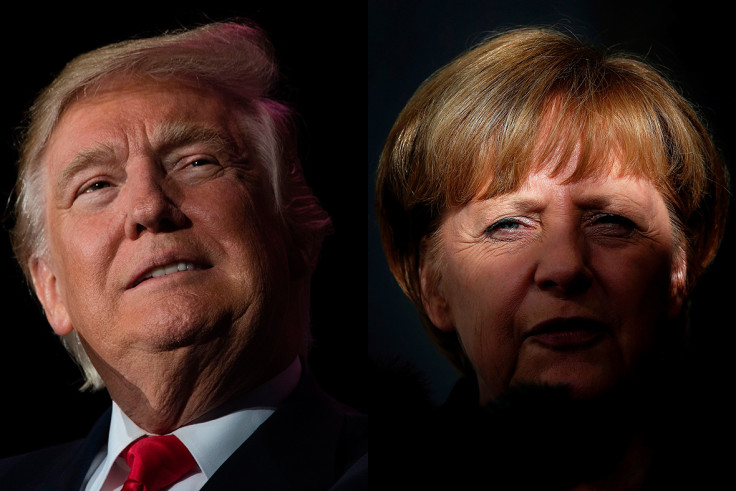 Donald Trump often gets his way, but even he has been forced to wait for what is arguably his most important meeting with a foreign leader since becoming president.
A snowstorm that has gripped the north-eastern states of the United States brought Angela Merkel's meeting with the billionaire to a juddering halt on Monday. Their meeting will now take place on Friday.
Even before they meet face-to-face, the pair have exchanged words across the Atlantic.
Trump himself said that he was always a "Merkel person" describing Europe's longest serving leader as a "really great world leader".
The praise came after he said in an interview in October 2015 about her decision to allow more than one million refugees into the country. "What she's done in Germany is insane," he added and predicted that "They're going to have riots in Germany."
His words didn't go down well in Berlin, however Ms Merkel waited until after Trump won the election to respond to his comments.
Merkel's used her calm and mild-mannered style to give what was almost a lecture on values in a congratulatory speech in November 2016. She commented on: "Democracy, freedom, the respect for the law and the dignity of human beings, independent of their origin, skin colour, religion, gender, sexual orientation or political position."
While not filled with the stronger language that Trump has used on many occasions, Merkel's warning shots made waves across the world.
Merkel did not stop there, she came out strongly against Trump's travel ban for several predominantly Muslim nations. Speaking from Berlin in January, she said: "The necessary and decisive battle against terrorism does not in any way justify putting groups of certain people under general suspicion, in this case people of Muslim belief or of a certain origin."
When they do finally meet at the end of the week, the eyes of the world will be watching every word that is said from both leaders.