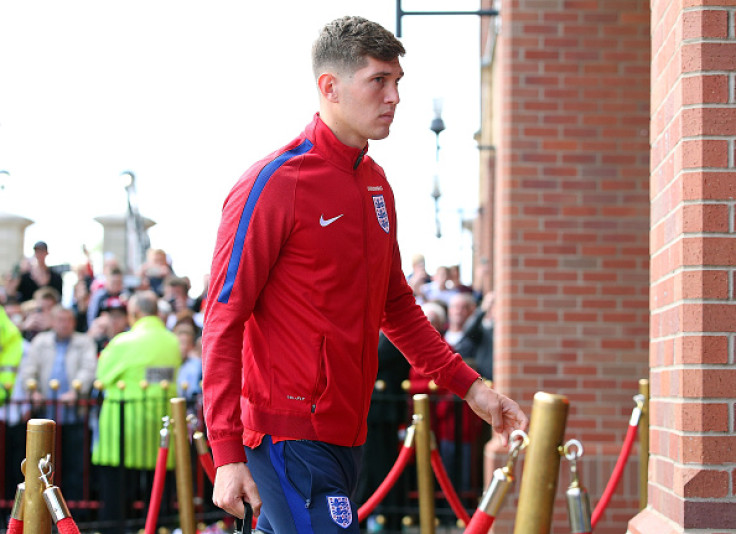 Gary Pallister believes Everton defender John Stones will be a great signing for Manchester United during the summer transfer window. Jose Mourinho is a big admirer of the defender from his days as Chelsea boss and is certain to sign a centre-back before the start of next season.
The 22-year-old defender is highly-rated and has been linked with a move away from Goodison Park since last summer. The Blues put in a number of bids for him during last summer's transfer window, with the Portuguese publicly expressing his desire to being Stones to Stamford Bridge. Everton, however, rejected all offers from the then reigning Premier League champions and also turned down a transfer request from the player.
All the speculation regarding a move to one of the Premier League big guns and then the failure to secure a transfer seem to have weighed on the young defender, who had a season to forget as the Toffees finished in the 11th place which led to the sacking of Roberto Martinez. The England international has also seen his place in the Three Lions starting XI come under threat with Chris Smalling and Gary Cahill ahead of him in the pecking order.
The former Manchester United defender, however, believes that Mourinho is still likely to make a move for the Everton centre-back again this summer and take him to Old Trafford. Pallister, who labelled Stones an 'exciting talent', believes the pressure of being tagged as one of the best will lead to mistakes and criticism, but admits that the player will have to accept it.
"He's a young kid but I like what I see of him. There's not many better judges than Jose Mourinho," Pallister said, as quoted by the Sun.
"If he bid £40m for him, like he did last summer, then you know the kid is an exciting talent. He's a player I'm sure he will look to bring into Old Trafford. It wouldn't be surprising to see Jose go out and spend big on a centre-half."
"John has had a tough end to the season and there is a lot of people shooting him down. He does take a risk, he's a ball playing centre-half and, up until the latter half of the season, everyone was giving him the plaudits," he added.
"It's great when you get that but you have to deal with the other side of football like now when people are having a pop at you. I went through it and I'm sure other players who played in a similar fashion went through it. When you are labelled as this then you're going to make mistakes. He's got to learn to live with that," the former Red Devils defender explained.