Scientists at Columbia University's Mailman School of Public Health has found that children exposed during pregnancy to two common household chemicals had "substantially" lowered IQs and warns that pregnant woman should not store or microwave food in plastic.
The researchers studied 328 women from low income communities in New York City over seven years, right from when they were pregnant.
During the third trimester of pregnancy, the researchers assessed the women's exposure to four common types of phthalate chemicals in urine and then tested the IQs of the children when they reached the age of seven.
They discovered that the mothers who had been exposed to the highest levels of phthalates gave birth to children that had IQs that were on average at least seven points below than the children of mothers who were exposed to only low levels of IQ.
The study, entitled "Persistent Associations between Maternal Prenatal Exposure to Phthalates on Child IQ at Age 7 Years", is the first of its kind to ever link phthalates to low IQ in children.
Stop microwaving and storing food in plastic containers
Phthalate chemicals are commonly used to make plastics harder to break and more flexible and it is already known that these chemicals can interfere with hormones in the body.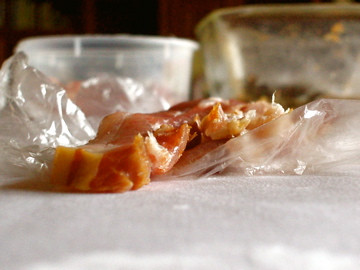 In particular, the chemicals DnBP and DiBP were previously found in children's toys and lipsticks before they were banned in many countries from 2009 onwards, including in the US and European Union.
However, other types of phthalates like di-2-ethylhexyl phthalate (DEHP) and diethyl phthalate (DEP) continue to be used in fabrics, paints and flooring materials in the EU, as well as in food packaging in some European countries.
"People, and especially pregnant women, should try to reduce their exposure to phthalates, and we as investigators follow the same advice that we give," Pam Factor-Litvak, an epidemiologist at Columbia University told the Guardian.
"We advise them to avoid microwaving food in plastic... [and] to store food in glass containers rather than plastic ones. Although we didn't measure phthalate levels earlier in pregnancy, I think it's prudent to take this advice throughout the entire pregnancy."
Bright side for the EU, but people in US and Oceania beware
There is however a bright side for people living in the EU – from February 2015 onwards, DEHP, BBP, DBP and DIBP (known as low phthalates) will be banned in the EU unless authorisation has been granted for a specific use.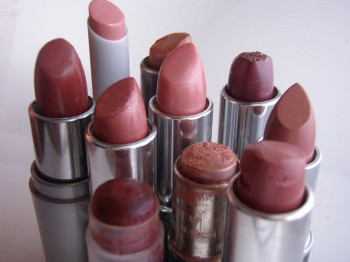 High phthalates, such as Diisononyl phthalate (DINP), Diisodecyl phthalate (DIDP) and Dipropyl Heptyl Phthalate (DPHP) continue to be used for a wide variety of purposes including flooring, cable sheathing and PVC, and only have mild restrictions relating to children's toys and food packaging in the EU.
As for other countries like Australia, Asia and the US, unfortunately both low and high phthalates are still being used in everything from cosmetics, hairsprays, nail polish and soaps, to automobile upholstery, packaging sheets, toys, plasticine, printing inks on t-shirts and even scented or cleaning products.
"We ask [people] to avoid scented products, including cleaning products, air fresheners, and scented personal care products, because phthalates hold scent. And we ask them to avoid the use of plastics that are labelled 3, 6, or 7, because of the chemicals they contain," said Factor-Litvak.