Storm Babet Threatens UK With Severe Weather As Scotland Braces For Impact
The storm, originating west of the Iberian Peninsula, is set to unleash 70mph winds and over a month's worth of rain, prompting concerns of potentially life-threatening situations and extensive disruptions to daily life.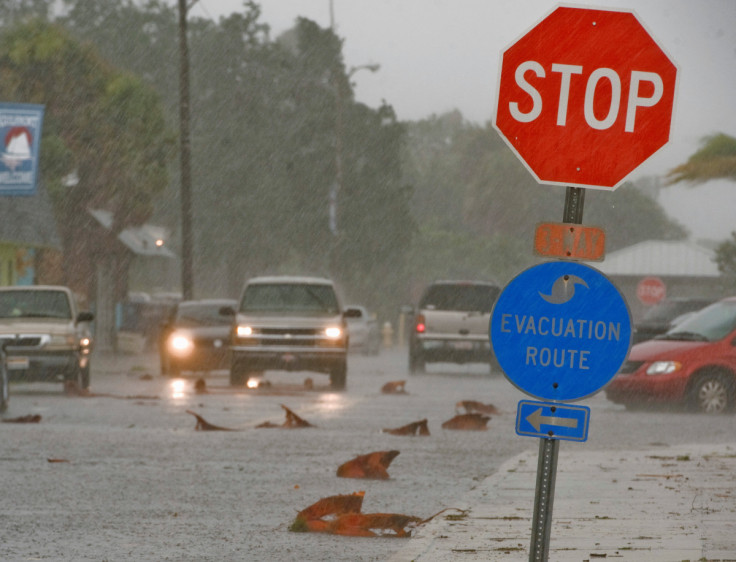 As the United Kingdom braces for the impending onslaught of Storm Babet, Scotland is expected to be hit hardest by the devastating combination of 70mph winds and over one month's worth of rainfall.
The ominous weather system has prompted the issuance of a rare red warning by the Met Office, encompassing Aberdeenshire and Angus, signalling a significant threat of "dangerous weather."
The Met Office's website states: "It is very likely that there will be a risk to life, with substantial disruption to travel, energy supplies and possibly widespread damage to property and infrastructure."
The impending storm has left authorities urging the public to stay home, take necessary precautions to ensure their safety and avoid any non-essential travel. The Met Office's warning extends to potential hazards to life from fast-flowing or deep floodwater, coupled with the anticipation of extensive road closures.
In anticipation of Storm Babet's arrival, the Scottish Environment Protection Agency (SEPA) has issued 14 flood alerts and eight flood warnings across the region.
A flood alert signifies that flooding is possible and individuals should prepare accordingly, while a flood warning indicates that flooding is expected, necessitating immediate action. The specific flood warnings have been issued for the following areas:
Aberdeenshire — Marykirk
Dumfries and Galloway — West Luce Bay North and West Luce Bay South
Dundee and Angus — Logie Mill and Craigo, Kinnaird/Bridge of Dun, Inchbare, and Finavon and Tannadice
Orkney — Churchill Barriers
Scotland's Transport Secretary, Humza Yousaf, has emphasised the gravity of the situation, warning against unnecessary travel in regions within Storm Babet's path. The storm is forecasted to impact several towns between Dundee and Aberdeen, posing a "risk to life".
As Storm Babet advances eastward from Ireland, it has prompted Great Britain to prepare for heavy winds and torrential rain. The Met Office has issued a rare red weather warning, signifying a "risk to life" from flooding in Aberdeenshire and Angus, reinforcing the potential for severe and widespread damage.
Scotland's First Minister took to X, formerly Twitter, to alert the public about the impending weather challenges. He stated: "Please be aware of the challenging weather we are due to experience across Scotland, most severe from Thursday 18:00 – Friday 12:00."
The weather warning in Angus and the North East was upgraded to Red, underscoring the necessity to avoid travel unless absolutely essential.
He also assured that the Scottish government was collaborating with local resilience partners, including emergency services, to mitigate disruptions and ensure the safety of the population.
The precursors of Storm Babet were evident in Ireland, where heavy showers and flooding prompted evacuation measures in Midleton, County Cork.
More than 100 properties were inundated due to over a month's worth of rainfall falling within 24 hours. The flooding resulted in unprecedented damage, saturated land and elevated river levels across the county.
The Met Office issued an amber weather warning for parts of eastern Scotland on Thursday, accompanied by yellow warnings for rain that covered large swathes of England and the rest of Scotland. The red warning specifically highlights the "danger to life from fast-flowing or deep floodwater" in Aberdeenshire and Angus, with extensive flooding, road closures and potential power cuts expected.
Some areas might remain isolated for days due to the storm's impact. Notably, this is the first red warning for rain issued in the UK since Storm Dennis in February 2020.
Origins and duration of Storm Babet
Storm Babet, a complex area of low pressure that originated to the west of the Iberian peninsula, received its name from the Met Office on Monday morning. It is expected to persist until Saturday, causing flooding, power outages and disruptions in travel. The Met Office has also issued yellow severe weather warnings spanning from Thursday to Saturday, covering already saturated regions in Scotland, Northern Ireland and northern and eastern England.
In other parts of the UK, the Met Office predicts much lighter winds, with intermittent showers and moments of brightness and sunshine. Tony Wardle, the Met Office's deputy chief meteorologist, emphasised the risk of heavy rain and strong winds, particularly over already waterlogged terrain, elevating the risk of flooding.
He advised the public to remain updated with warnings from local flood warning agencies and authorities. Additionally, he cautioned that Storm Babet would bring strong winds and large waves to eastern coasts, with gusts of up to 70mph possible in eastern and northern Scotland from Thursday. Met Office warnings will be continually reviewed as the forecast evolves.
Transport Scotland has advised the public to avoid travel in areas under the red weather warning and anticipate a high risk of disruption in the amber zones.
Ch Supt Hilary Sloan, head of road policing for Police Scotland, issued a stern warning: "Our advice is to avoid any form of travel during the period of the red weather warning. Driving conditions are expected to be extremely dangerous, with disruption and significant delays."
With the arrival of Storm Babet imminent, it is crucial for the public to heed the warnings, stay informed and prioritise safety. The collaboration between government agencies and emergency services underscores the gravity of the situation, emphasising the need to prepare for potential disruptions and dangers associated with this severe weather event.
© Copyright IBTimes 2023. All rights reserved.