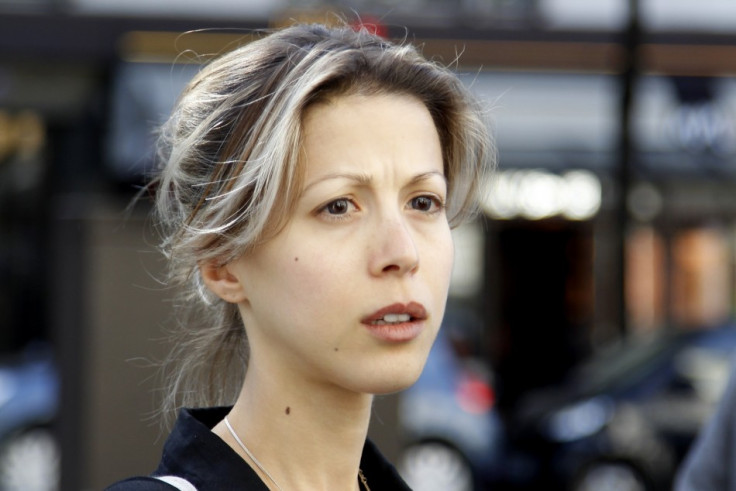 Dominique Strauss-Kahn faces a potential new sexual assault investigation on Tuesday as a young French writer says she plans to formally accuse him of trying to rape her during a 2002 book interview.
In the latest twist of the Strauss-Kahn saga, the former IMF chief is still under the spotlight as the new accusations are set to tarnish his reputation even more, just when the French public was debating his possible return to presidential politics.
However, Strauss-Kahn swiftly hit back at author Tristane Banon's plans to take him to court, labelling her account "imaginary" and countering with his own plans to file a criminal complaint of slander.
The sordid exchange may have deep ramifications for the 2012 presidential race in France, where the surprise weakening of the sexual assault case against Strauss-Kahn in New York last week sparked a fierce debate about whether he should return to politics if the American case against him collapses completely.
Before Banon's announcement, polls showed voters were evenly split about whether Strauss-Kahn, 62, should try to revive a career that until recently had him on track to take on conservative President Nicolas Sarkozy in the race to be France's next leader.
"DSK Back?" the left-leaning daily Liberation asked on its front page on Monday.
Tristane Banon's, 31, claims that Strauss-Kahn tried to rape her during a 2002 book interview.
She first said on a 2007 television show that she had been attacked five years earlier by a politician she had interviewed for a book in his apartment. She later identified the man as Strauss-Kahn.
"It finished very violently," she said on the television show. "I kicked him. He opened my bra. He tried to undo my jeans. It finished very badly."
"To see Strauss-Kahn freed then straight away eat in a luxury restaurant with friends, that make me sick," Miss Banon told the magazine L'Express.
"I only want one thing that he comes back to France, with his presumption of innocence, so that we can go before a court."
Some politicians and pundits in France see Strauss-Kahn, who won plaudits for his stewardship of the International Monetary Fund, as a victim of overzealous American prosecutors and journalists, and with Miss Banon now pressing charges against him, rumours of a conspiracy theory are once again surfacing.
Jean Christophe Cambadelis, a Socialist Party politician, said on Europe 1, a French radio that "Miss Banon must have been encouraged to press charges" and pointed out that it took the writer eight years before she made up her mind.